Overstock.com Unveils O.co Coliseum
SALT LAKE CITY — Overstock.com, Inc. (NASDAQ: OSTK) (short cut: O.CO) today announced the unveiling of the O.co Coliseum. The signage will make its debut as the O.co Coliseum on Tuesday, June 7 when U2 performs in the facility at 7:05 p.m. PT.
"Our customers associate 'O' with Overstock.com, which made the transition to O.co seamless. As a Savings Engine, this is the next step in adding more visibility to our shortcut," said Overstock.com Chairman and CEO Patrick Byrne. "Naming the facility O.co Coliseum demonstrates our commitment to seeing through the execution of the new domain."
In April 2011, Overstock.com announced a six-year deal, in partnership with the Oakland-Alameda County Coliseum Authority that included naming rights to the home of both the NFL Oakland Raiders and the MLB Oakland Athletics.
The Coliseum Logo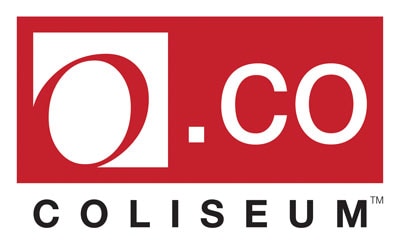 The New Logo was specifically design for the Oakland-Alameda County Coliseum.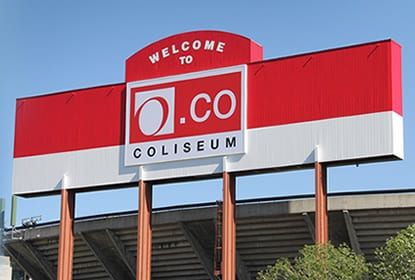 About Overstock.com
Founded in 1999 Overstock.com, Inc. (shortcut: O.co) is a Savings Engine offering brand-name merchandise at discount prices. Everything from furniture to jewelry, design apparel to luxury sheets, cars to vacations and more. All orders ship for $2.95 no matter the size. Overstock.com, headquartered in Salt Lake City, is a billion dollar company and is a publicly traded company listed on the NASDAQ Global Market System.
Download the Coliseum Logo
The Overstock.com Coliseum logo is available for both print and web purposes by downloading the zipped files below.

.zip document, 2.9 MB

.zip document, 118.7 KB