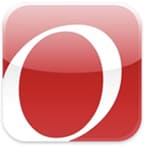 Overstock.com iPhone App
The Overstock.com Mobile App allows iPhone and iPod Touch owners to easily search, browse, select, and purchase every item that is available on the Overstock.com traditional website, with the added convenience of being in the palm of your hand. With a few finger taps, shoppers can buy brand-name products at prices up to 70% off, while still enjoying the same, simple, experience they are used to and access to our award-winning customer care team.


The Overstock.com App also includes a daily Lott-O game that allows customers the chance to win exclusive discounts toward their purchases.