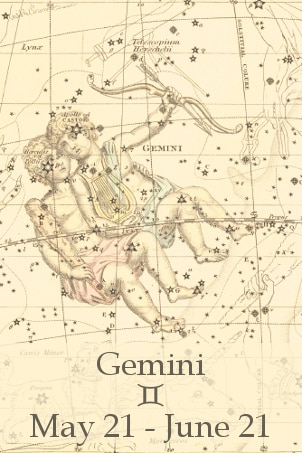 Astrological signs hold an unusual place in public opinion. The insight they offer is viewed as fact by some, folly by others, and the basis of perfect pick-up lines by the rest. According to the astrological calendar, Gemini is the third sign of twelve, is an air sign, and is represented by "the Twins." What do these facts mean? If you're shopping for a gift for a Gemini, the facts about their sign might just point you to the perfect gift.
Facts about Geminis:

What Do You Want to Do Next?

Shop Astrology Books
Shop Jewelry
Find the Perfect Gift in Our Gift Center
See All Guides
Read More Holiday & Giving Guides
Get More Birthday Gift Ideas