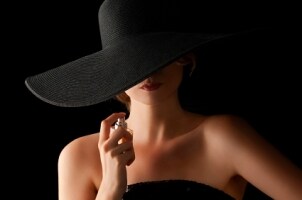 Fragrance is a powerful force. Scent can change your perception, invoke memories, affect your mood, and act as a lingering reminder of your presence. The perfect fragrance can make any occasion more memorable. Read on to discover how to choose the best fragrance for any occasion while staying true to your fragrance personality.
Perfumes for Every Occasion

When Not to Wear Perfume:

A signature fragrance can make a memorable statement. However, there are a few situations where you should keep your eau de toilette on the shelf.
Skip perfume for a big job interview. You want to be remembered for your personality and skills, not your fragrance.

At a backyard barbeque or on a camping trip, your favorite perfume could attract bees, mosquitos, and other insects.

Buy Women's Fragrances
Back to Guides Directory