Women's Accessories Buying Guide
by Staff Writer
While jewelry may add glitter and glam to your outfit, accessories, especially women's accessories, finish off your look and serve a purpose. Functional women's accessories are essential, but you may be unsure of how to buy accessories that will be stylish and serviceable. This buying guide will help you determine which fashion accessories you need. Use these tips to build your accessories wardrobe and you'll always have those last-minute touches when you need them.
Buying Women's Accessories: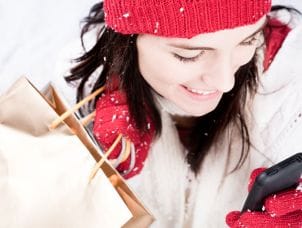 Shop Accessories ▸
Belts.

Whether you're using them to hold up your pants or to cinch in your waist and create curves, women's belts are one of the most important accessories for women. Most women's belts are available in sizes small, medium and large. These sizes correspond to the women's clothing sizes. Refer to the Overstock.com sizing guide to see how the measurements work. Here's what you'll want in your wardrobe:
Essential Women's Belts
Black belt: A black belt with a subtle buckle will be perfect with the black and grey trousers you wear to the office. Black leather belts make an excellent choice for a professional work outfit.
Brown belt: You need a brown belt to wear with khaki trousers, and a brown belt also works well with navy pants and jeans.
Wide belt: A wide belt can be worn over dresses and tunics when you want to accentuate or create a waistline. Choose a wide belt in a neutral color or your favorite accent color, like vibrant red or metallic silver.
Fashion belts: When you want to dress up a little bit more, you can let fashion belts be a fun accent. A rhinestone belt can be cute with a variety of different outfits.
Wallets.

When you're shopping for wallets, you're most likely replacing an old wallet. To figure out which women's wallets are right for you, empty your current wallet and throw away any old receipts and cards you don't use. Decide how many cards you plan to carry so you know how many card slots you'll need. If you like to carry cash and change, you may need a wallet with a coin holder. Pick women's wallets that match your handbag or look for pocketbooks stylish enough to double as clutches for evening.

Key rings.

Leave nothing unadorned and choose a fashionable key ring. When you have more than just a metal ring for your keys, it's easier to find your keys at the bottom of your handbag. A key holder that closes around your keys can help protect a delicate handbag lining, so if you're handbag is lined in satin, you may want to consider one of these.

Gloves.

Gloves are the best protection for your hands on a cold day; women's gloves also let you continue to use your hands better than when they are tucked in pockets or covered by long sleeves. For warmth and flexibility, lined leather gloves are an excellent choice of accessories for women. When the temperatures really start to drop, you'll need winter gloves or mittens to stay warm. You can choose colors and styles of women's gloves that match your winter coat or you can let your gloves be a pop of color. To determine your glove size, wrap a tape measure over your knuckles and around the palm of your hand.
Women's Glove Sizes
Extra-small: about 6.0 inches.
Small: about 6.5 inches.
Medium: about 7.0 inches.
Large: about 7.5 inches.
Hats.

Hats for warmth, hats for sun protection, hats to cover up your hair and hats for style: Women's hats are available in several different styles. When you're choosing hats for yourself, keep these guidelines in mind:
Women's Hats for Every Face
If you have a round or square face, choose hats with a large brim, either straight or floppy.
If you have a long, narrow face, choose hats with low or flat crowns and wide brims to de-emphasize the length of your face.
If you have a heart-shaped face, try an asymmetrical hat.
If you have an oval face, you are lucky enough to choose any hats you please.
If you are tall, you can get away with large women's hats.
If you are short, choose a small-scale hat so it won't overwhelm your figure.
Scarves, shawls and wraps.

Adding a little extra warmth and color to your outfit is easy to do with scarves and wraps. Wrapping these accessories around your neck or shoulders personalizes your outfit and keeps the chill away. With scarves, shawls and wraps, the most important thing to consider is the size. When you're online shopping, be sure to check the dimensions and ask yourself if that size will suit the way you want to wear women's scarves, shawls or wraps.
Wearing Women's Scarves, Shawls and Wraps
Scarves: If you're looking for a scarf to wear with a particular outfit, be sure to consider the seasonality of the clothing you'll be wearing it with. Wool scarves are perfect for winter wear, while silk scarves are better suited for chilly evenings in the spring, summer and fall.
Shawls and wraps: Shawls and wraps are larger than scarves, so you can wrap them around your shoulders, torso or waist. Like women's scarves, you'll want to consider what the wrap is made of before you buy so you know if you're choosing the right amount of warmth for the season when you want to wear it. Silk shawls will be more lightweight, making them perfect for beach cover-ups. Wool shawls and pashmina shawls are better suited for cool weather.
Umbrellas.

One of the bright parts of a rainy day is a stylish umbrella. With all of the different colors and prints, you're sure to find umbrellas that will brighten a cloudy day. Other than the design, there are a few things you'll want to consider when selecting an umbrella.
Umbrella Styles
Straight-handle versus curved: The shape of an umbrella's handle will affect how you hold the umbrella as well as how you store it.
Arc versus dome: The arc is the more common style of umbrella, but the dome shape has a playful feeling. Dome umbrellas are usually clear because they come down farther over your face, while arc umbrellas are available in more pattern and color options.
Overall size: Do you want a large umbrella to keep the rain -- or the sun -- off your face? Are you more concerned that your umbrella can fit into your handbag? More than any cute design, the size of your umbrella will determine whether or not you love to use it and remember to bring it along.