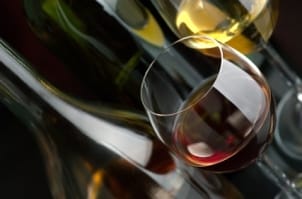 The first sip of wine after a long day is always a delicious treat. But how can you keep your wine tasting just right when you move to dinner? And how can you impress your dinner guests with a glass of wine that complements the dishes you have prepared? Wine pairing is the key to a great dinner party or a delicious late meal for one. Plenty of comprehensive wine guides exist to turn you into a connoisseur, but it simply isn't necessary to study all night. These basic wine pairing tips will give you the skills to bring out all the best flavors in your food and wine.
Pairing Wine:

Choose your favorite wines: Wine pairing is important, but it is also important to choose the wines that you enjoy. Try a new wine when you're in the mood, but don't waste money on wines that you won't drink. For a party, choose wines you like as well as a variety of wines for people to try for the first time.

Pay attention to flavors: The best wine pairing tip is to match wine flavors to food flavors. A spicy Mexican dish will overpower a mild white wine, while a bold red wine can easily compete and bring out more flavors in the food. A rich Merlot can be too strong when served with a warm goat cheese and apple salad, but a fruity chardonnay can create the perfect balance.

Understand tannins: Tannins are found in many foods and beverages, including tea, citrus fruit and wine. Tannins produce a dry feeling in the mouth due to their acidity. Wines with a high level of tannins, including syrah, cabernet sauvignon and many other red wines, can cleanse the palate when you're enjoying fatty foods. If you are serving filet mignon and roasted potatoes, a nice cabernet sauvignon can complete the experience. If you are serving salmon in a light butter sauce, on the other hand, a low-tannin wine will be more pleasurable. Pinot Grigio, chardonnay and many blush wines have low tannins.

Experiment: This wine guide is a great starting point, but you'll find that you won't always agree with the rules. If you find a low-tannin wine that you love to enjoy with a rich, meaty tomato sauce, feel free to share the tip with your friends at dinner parties. Your personal taste should always take precedence over universal wine rules.

Buy Wine
Back to Guides Directory