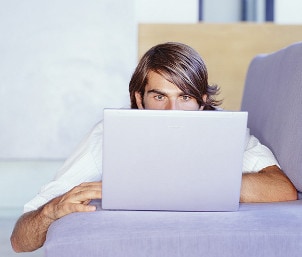 If you're looking to invest in men's jewelry that will never go out of style, consider men's gold rings. When shopping for men's rings, you will find a variety of stylish options. Each piece of gold jewelry will bring a unique style to your fashion wardrobe. If you're considering investing in a new piece of men's gold jewelry, reflect on these reasons for selecting gold rings.
Reasons to Buy Men's Gold Rings:

They can add a subtle touch of style. Some men's jewelry is too bold to wear to the office or a sophisticated party, but gold men's rings are available in a range of subtle styles. Simple gold bands will bring shine to a simple workday ensemble while matching your best two-tone watch. Gold jewelry with silver or stainless steel accents will give an outfit personality without detracting from your other accessories. Use men's rings to add gold to any style without overpowering your entire look.

They hold their value. Gold has been the standard in jewelry for centuries. Men around the world have long worn gold rings to project their status and wealth while keeping their money safe in a very tangible way. Gold tends to be a very reliable investment.

They are perfect for stacking. Men's gold rings can easily be stacked with other rings to create dimension. Thin gold bands look great with silver rings and titanium bands. The best part about stacking your jewelry is that you can create a different look every day with the same collection. Keep several different stackable men's rings on hand and let your creative side shine whenever you are accessorizing an outfit.

They let you embrace your birthstone. Every month has a birthstone. This gemstone represents the month in a variety of jewelry pieces. Your birthstone on a gold ring is a fabulous fashion accessory. Men's gold rings dotted with rubies are perfect for men who were born in the month of July and will bring color to a wide range of outfits. A gold ring with a large center turquoise stone makes a nice gift for a man who was born in December. Collect a variety of jewelry that features your birthstone for a personalized wardrobe.

Buy Men's Rings
Back to Guides Directory