Who to Tip During the Holiday Season
by Emily Harrison
Published December 4, 2013 | Updated December 4, 2015
During the Holiday season, it can be difficult to keep track of who to get a gift, who to send a card, and who to just give a "happy holidays" tip of the hat to. There are a handful of people, however, whose job it is to make your life just a little easier. These people deserve a thank you tip anytime of the year, but since it is the giving season, make sure you don't forget them. Here are some ideas on what to get them and how much to spend.
Who to Tip & What to Give: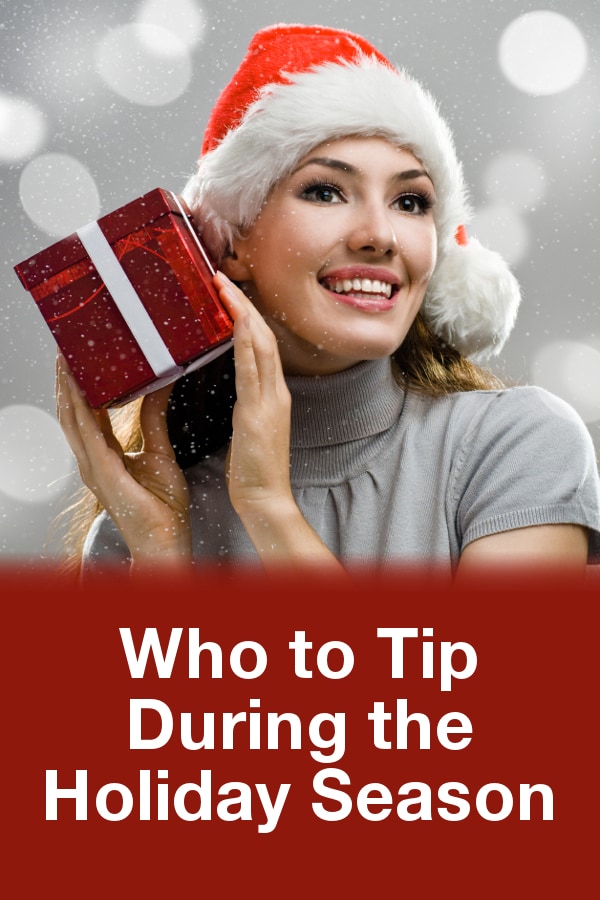 Find the Perfect Gift ▸
Babysitter

Babysitters look after your kids so you can have free time to enjoy yourself, so it makes sense to give your babysitters something they can use in their personal time. If they like to read, give them a book with a fun bookmark already placed inside, or perhaps a journal where they can record their thoughts is more their style. Either way, you can personalize the gift by writing a small thank you on the front page. Expect to spend about 15 to 20 dollars on the gift.

Mail Carrier

The holidays are the busiest time of year when it comes to mailed letters and packages, and it can get cold walking around out there delivering all those holiday greetings. Let your mail carrier know that you appreciate their hard work with a pair of gloves or some hand warmers. Either gift is a thoughtful present. Look to spend about 20 dollars or less on this gift.

Trash Collector

Everyone loves a treat once in a while, and who deserves it more than the person who helps keep your home free from garbage? This season, brighten your trash collector's day with a candy gift basket. You should spend between 10 to 20 dollars on this gift.

Day Care Provider

Their days are spent taking care of your kids, so your day care providers definitely deserve a tip this season. Give them a bright accent to place in front of a window, like a vase or other colorful decor item. You can also show them how grateful you are by giving them a cookbook and baking them one of the recipes in it. You should expect to spend between 25 and 50 dollars.

Beautician

Your hairstylist, nail technician, massage therapist, or esthetician keeps you looking and feeling good all year long. Say thank you with an extra holiday tip on top of the one you give for services, and spend about the same that you do for a service tip. A bottle of wine is a lovely gesture, and a gift card is always an excellent gift.

Barista, Server, and Dry Cleaner

Your morning coffee spot, your weekly brunch go-to, and your dry cleaner are the people and places that you probably see on a regular basis. If you know your barista or server by name, it's a good idea to get them a little something. Even a card with a bit of cash will make their holiday season a little brighter.