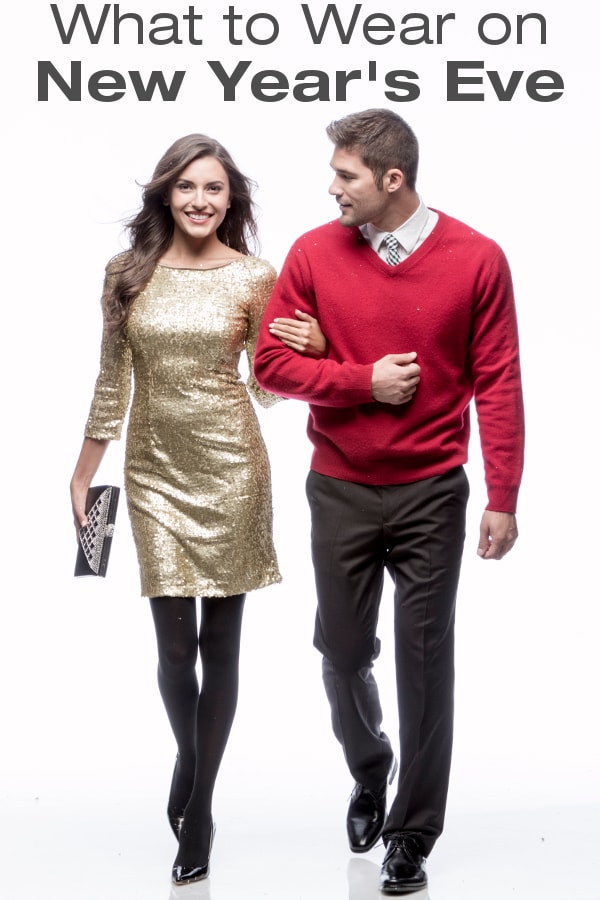 SHOP THE WOMEN'S STORE NOW >>
New Year's Eve is often one of the biggest parties of the year, and you'll want to look your best when the ball drops. Whether you're spending New Year's Eve sipping champagne at a cocktail party or watching fireworks in Times Square, these New Year's fashion and beauty tips can help you choose the right clothing and accessories to look sleek and stylish as you make your resolutions.
Dressing for New Year's Eve:

Dress: Nothing rings in the New Year like a cocktail dress. A classic little black dress is always an elegant choice, or you could try a fun retro party dress for something a little different. For a modern take on evening dresses, look for a gem-colored one-shoulder gown or a short sequined sheath dress. If you're spending New Year's Eve in Times Square or at any other outdoor party, a white sweater dress, white tights, and tall boots will look chic and keep you warm.

Jewelry and accessories: The best New Year's looks always sparkle. Classic jewelry pieces, such as a pair of diamond earrings and a matching diamond pendant, will really make you dazzle at your New Year's Eve party, and the holiday is the perfect occasion for a bright cocktail ring. For a more casual look that still sparkles, try accessories with a bit of glitz, like a pretty metallic clutch and gold bangles.

Shoes: You need the perfect pair of shoes to go with that little black dress. A pair of pumps is a classic choice, and chic wedges give any look a little dash of flair. If you're going for a more modern look, try a pair of ankle booties with a chic mini dress. If you're planning on partying late into the night, take along a pair of flats to change into when your feet start to ache.

Hair and makeup: New Year's Eve is all about glamour. Give your hair and makeup an evening look to match your party wear. Use a large curling iron and styling mousse to achieve shiny waves or pin your hair up in a sleek chignon. Go classic with your makeup with a smoky eye and red lips. Add a little glitz to the look with a dusting of shimmery eyeshadow or sheer, sparkly bronzer across your cheekbones.

Shop Evening & Formal Dresses
Shop Women's Shoes
Shop the Women's Store
See All Guides
Read More Holiday & Giving Guides
Learn More about Parties & Decorating
Published December 28, 2010
Updated December 18, 2014