For millions of shoppers, Black Friday is the most important shopping day of the year. Retailers from nearly every category compete for the best sales, so shoppers benefit from huge deals and exclusive savings on a range of products. Now signifying the kickoff of the holiday season, Black Friday didn't always carry the same meaning it does today. Read on for a look into the history of this unique consumer holiday.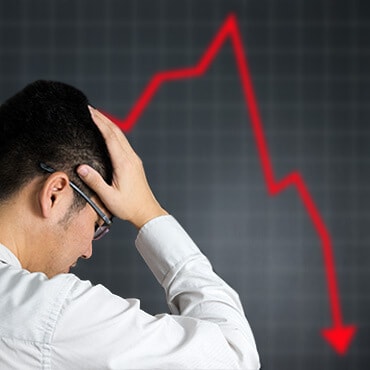 Black Friday History
The history of Black Friday is actually rooted in the catastrophic collapse of the U.S. gold market on September 24, 1869. The poor stock market conditions at the time resulted from a failed attempt by two Wall Street financiers to corner the gold market, resulting in plummeting stocks and a collapsed system. In the late 1980s, retailers latched on to the term "Black Friday," reinventing it as a way to describe the day after Thanksgiving when stores purportedly went "into the black," or made profits. Marked by big sales and exclusive doorbusters, consumers consider this time of year ideal for holiday shopping.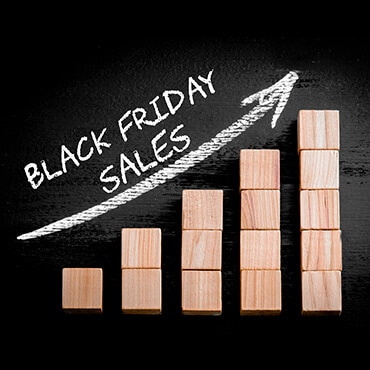 Black Friday: In the Black
Black Friday, as it's currently understood, refers to the time of year when consumers hit stores to cash in on huge bargains, which helps businesses that may be operating at a loss earn a profit. "In the black" is an accounting phrase that signifies a profit. This phrase originated from a time when accounting was hand-recorded in ledgers, reporting in either red for losses or black for profits. "In the black" was then appropriated to describe the shopping phenomenon that occurred the day after Thanksgiving, and the day became known as Black Friday.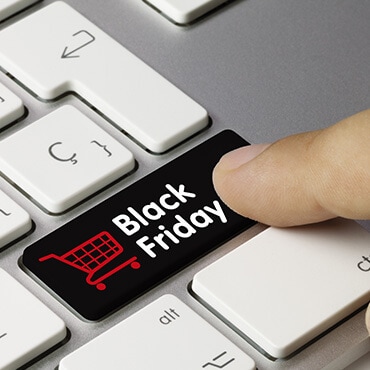 Black Friday Shopping
Historically, the idea of shopping the day after Thanksgiving stemmed from the grand parades sponsored by large department stores — think Macy's Thanksgiving Day Parade — which would often conclude with an appearance by Santa Clause to signify that the holidays were right around the corner. Black Friday deals, doorbusters, and exclusive sales drove customers to stores in search of the best bargain. The tradition continues as sales events grow bigger with each new year.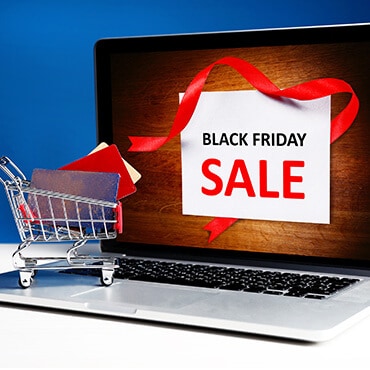 Black Friday Online
Many shoppers are taking to the internet in search of the best Black Friday deals. With early email discounts, exclusive club memberships, and free shipping, online retailers are the wave of the future for the best holiday shopping. While numerous consumers are still waking up early to stand in long lines and fend off crowds for the perfect Christmas gifts, more and more shoppers are turning to the web in search of great prices. For online shopping tips, check out our guide for 10 Tips to Get the Best Black Friday Deals.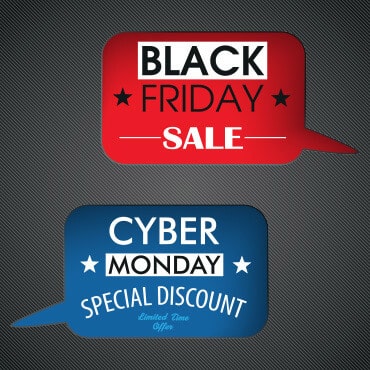 Black Friday vs Cyber Monday
Although many traditional merchants are going online with Black Friday campaigns, the market is ever-expanding with new ways to shop. Cyber Monday, which began in 2004, came about as a surge of bargain hunters went online the Monday following Thanksgiving to continue their holiday shopping. Retailers began capitalizing on this phenomenon by advertising the day as another great way for shoppers to find amazing deals. While Black Friday sales are present in both brick-and-mortar and online stores, Cyber Monday is specifically dedicated to internet retailers. Check out our guide to learn more about how to Find the Best Cyber Monday Deals.
Black Friday 2016 is Friday, November 25. Find the best Black Friday deals online and get huge savings on your holiday shopping.
Melissa loves to find a good bargain. When she's not hitting the sale rack, Melissa likes to spend time writing, hosting dinner parties, and exploring her beloved metropolis.