Wedding Planning Checklist
by Staff Writer
Published April 28, 2010 | Updated August 14, 2015
Your wedding day is one of the biggest days of your life, but planning for it can be a long, detail-filled process. From sending out invitations to ordering the cake, there's a lot to get done before your wedding date. Print this helpful wedding planning checklist and calendar to keep track of your wedding planning from day one.
From Engagement to the Honeymoon: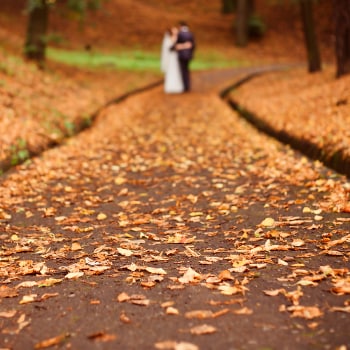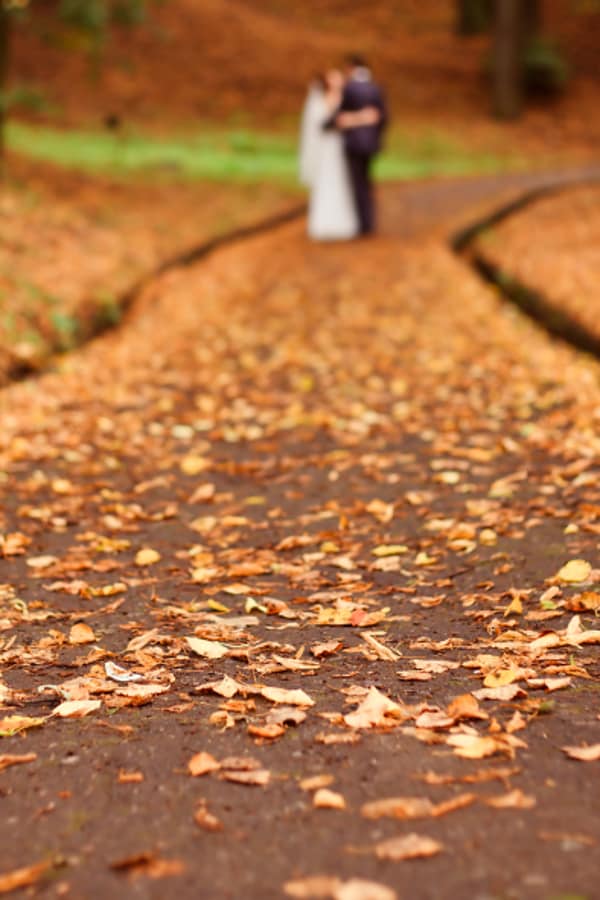 Your Dream Wedding Starts Here ▸
10-12 Months

Announce engagement and introduce families officially.
Plan out your wedding budget.
Pick a wedding date and time.
Check venues and officiates for availability.
Choose your wedding attendants.
Hire a wedding planner, if you've chosen to use one.
Visit and book ceremony and reception sites.
Start thinking about possible honeymoon sites.
Pick out and buy wedding rings.
Ask friends and family to be in your wedding party.

8-10 Months

Compile the guest list.
Shop for and order your wedding dress.
Begin planning ceremony and reception decorations.
Decide on entertainment.
Find a florist and choose your flowers.
Interview caterers and go over the menu.
Research accommodations for out-of-town guests.
Register for wedding gifts.

6-8 Months

Research wedding photographers and videographers.
Select a band or DJ.
Shop for and select bridesmaid dresses.
Research wedding cake designers if caterer or site does not provide this service.
Finalize contracts with vendors.
Purchase accessories, such as shoes and jewelry.
Send save-the-date cards.

4-6 Months

Shop for wedding invitations.
Begin shopping for tuxedos for the groom, fathers, and groomsmen.
Renew or get passports for the honeymoon.
Research and book your wedding rehearsal ceremony and dinner location.
Reserve rental equipment, such as chairs, tables, tents, and wedding decorations.

2-4 Months

Discuss ideas for wedding day hair and makeup with your stylist.
Order wedding favors.
Purchase wedding supplies, such as guest book, ring pillow, and flower girl baskets.
Finalize your guest list.
Schedule last tasting and finalize the menu with the caterer.
Order your wedding cake.
Rent the tuxedos.
Hire wedding day transportation.
Mail invitations eight weeks before your wedding date.
Have fittings for bridesmaids.

1-2 Months

Purchase gifts for your parents, attendants, and each other.
Write your vows.
Rehearse makeup and hairstyles for the big day.
Begin gown fittings; you may need more than one fitting to make it perfect.
Check with the vendors one last time and make any necessary adjustments.
Make sure the bridesmaids' dresses are ready for the wedding.
Apply for a marriage license; check the local bureau in the town where you'll marry for rules and regulations (usually marriage licenses expire 30 days after application).

2-3 Weeks

Have final wedding gown fitting and pick up.
Finalize must-have shots with photographer and videographer.
Finalize the music list and include special song requests and songs you do not want played.
Give the caterer and venue your final guest count.
Attend bridal showers, bachelorette parties, or bachelor parties.

2-3 Days

Have the gown cleaned and pressed or steamed if needed.
Have final fittings for groom and groomsmen, and pick up tuxedos or suits.
Finalize seating arrangements.
Prepare place cards, table cards, menus, and favors.
Reconfirm details with the vendors and transportation.
Arrange for out-of-town guests to be picked up from the airport or train station.

1 Day

Prepare payment envelopes for all vendors, if not already paid; remember to include tips.
Make sure everyone knows their tasks.
Mail wedding announcement cards.
Get some final pampering (manicure, pedicure, and massage).
Attend the rehearsal dinner and enjoy yourself.

Wedding Day

Present parents and attendants with gifts.
Remember to eat breakfast and drink plenty of water.
Give each other your gifts.
HAVE FUN!

After the Wedding

Arrange for rentals to be returned.
Arrange for gown and tuxedo cleaning and return, if applicable.
Write and send thank-you notes to all gift givers and vendors who made your wedding day special.