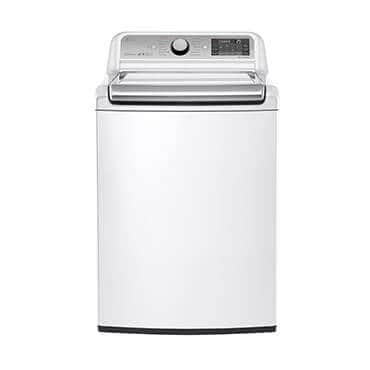 Traditional Top-load Washer
Top-loading washers were the only choice for a long time and tend to be the least expensive option. They're a little tougher on clothes because of the central agitator that spins your clothes. They have quicker wash cycles, but will need more drying time due to slower spin cycles. Top-loaders are easier to use because they require less bending over, which is a consideration for those with limited mobility.
Advantages
Least expensive model to purchase
Quicker wash cyle time
Considerations
Use more water than a front-loading model
Central agitator adds more wear and tear on laundry
Slower spin cycles mean longer drying times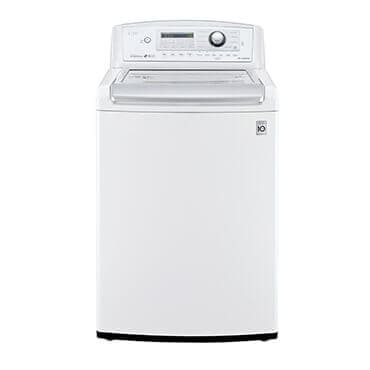 High Efficiency Top-load Washer
A high-efficiency top-load washer combines the best of top-load and front-load models. They're easier to load than a front-load version, and their capacity is larger than a regular top-load model because there is no agitator. Keep in mind that any high-efficiency washing machine requires laundry detergent designed specifically for it.
Advantages
Larger load capacity than traditional top-loader
More energy and water efficient than a traditional top-loader
Less bending to load or unload laundry
Considerations
More expensive than traditional top-loader
High spin speeds can increase wrinkling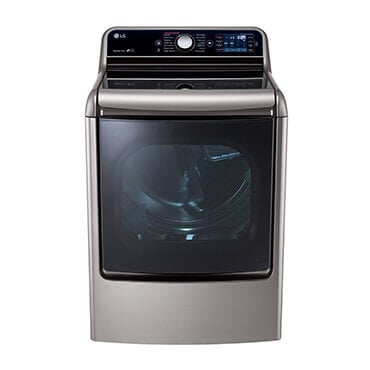 Front-load Washer
Front-loading washers are a popular and practical choice. Because they don't have an agitator, they offer a larger capacity and allow you to wash comforters you might otherwise have to take to a laundromat. Front-loaders are also an energy efficient choice. They sense how much water is needed based on the load size and ultimately use far less than their traditional top-load counterparts. And because they have higher spin speeds, clothes require less drying time.
Advantages
Larger capacity than top-loading washing machines
Uses less water and electricity than traditional top-loaders
Faster spin cycles reduce drying time
Gentle on laundry
Considerations
Wash cycles last longer
More up-front costs
High speed spin cycles can cause disruptive vibrations
Requires bending to load and unload