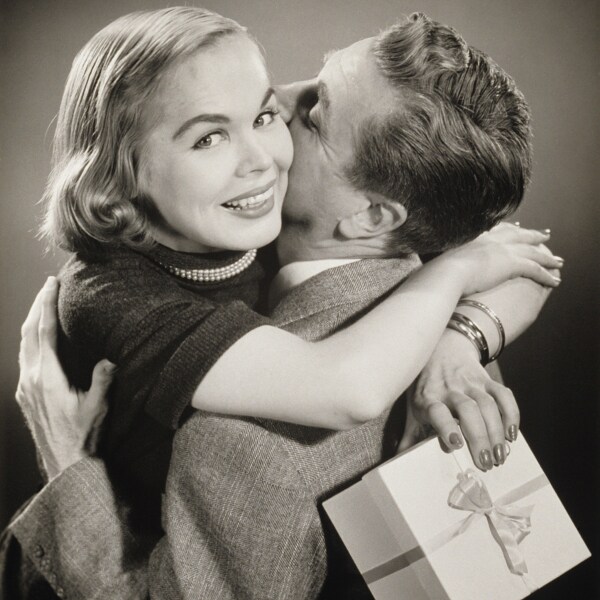 Valentine's Day Gift Buying Guide
Valentine's Day was first celebrated in 496 to commemorate the martyred Saint Valentine, but today, Valentine's Day has evolved to become a celebration of all things love and romance. If you're in a relationship, or even just have a secret crush, February 14th is your day to show your affection with the perfect gift. Here's a rundown of some of the most popular Valentine's Day gifts and why you may want to give them to your special someone this February.
Fragrances
It's said that the sense of smell is one of the strongest factors in both attraction and memory. Giving a bottle of perfume or cologne as a gift will automatically suggest romance. You can't go wrong with a bottle or gift set in your date's favorite fragrance. If you're going to pick something new just for the occasion, choose a romantic fragrance with floral or musky tones.
Chocolates
Candies are a traditional Valentine's Day gift, and a box of chocolates implies that your Valentine is just as sweet. Chocolate has even been said to be an aphrodisiac, making it the perfect candy for the holiday of romance. Slip a small box of truffles into a lunch bag or under a pillow for a sweet Valentine's surprise, or go all out with an ornate assortment of gourmet confections for your loved one.
Jewelry
If you really want to impress your date this Valentine's, consider jewelry. They say that diamonds are a girl's best friend, but beautiful red rubies are just as appropriate for the holiday of love. Choose a heart-shaped necklace or a pair of diamond earrings to show your love. If you're looking for gifts for men, a pair of handsome cuff links or a watch is perfect.
Love Letters
A little creativity goes a long way on Valentine's Day. The tradition of exchanging love letters is one of the oldest associated with the holiday, and the practice is just as alive today. A sweet and simple card is an easy way to say "I love you." To fully indulge in the romance of this tradition, take the time to write that special someone a love poem or a letter detailing all the reasons why you love them.
Flowers
For centuries, flowers have been a symbol of affection. The great thing about flowers is that they can be appropriate for any level of relationship you're in. Choose a dozen (or more) red roses to symbolize romantic love, pink roses for new relationships and crushes, and yellow roses for a friend. You can even opt for a fresh spring bouquet of mixed flowers, like snapdragons, daisies, and tulips, if you want to show you're interested without overdoing the romance.
what shoppers are saying about Valentine's Day at overstock™
Related product reviews

Nice bag

VERIFIED PURCHASE

This is a Valentines Day present. I like It and I hope she does too.

beautiful for valentines day

I got this for my wife for valentines day . she has been wanting one for along time

Cowboy fan

VERIFIED PURCHASE

Gave to my Husband for Valentine's day. He lived them

Pleased

VERIFIED PURCHASE

I ordered this bracelet for my teenage granddaughter for Valentine's Day. However, it took much longer to get here than the date given when I ordered it. I was not able to give it to her as a Valentine's gift. I am pleased with the bracelet itself. It is pretty and of a good grade of metal work. I am sure she will like it, but have not seen her since Valentine's Day to give it to her

Beauty and comfort

VERIFIED PURCHASE

My wife wanted this for valentine's day, she got it, and she loves it.

Beautiful

VERIFIED PURCHASE

Got these on valentine day and they are so beautiful!

Love this ring

VERIFIED PURCHASE

Got it for my husband for Valentines Day , I knw he will love it I do , it arrived yesterday

he loved it

VERIFIED PURCHASE

bought this for my husband for Valentines day, he loved it. very pretty

unmentionables

VERIFIED PURCHASE

late valentine's day gift. said she liked them. no complaints from me. ;-)

Shop Other Events