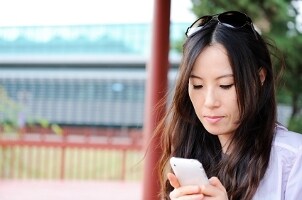 Apple revolutionized smart phones when it released the first iPhone. One of the most impressive features for your Apple cell phone is the ability to download custom apps that add functionality and fun to your device. Below, you'll learn more about apps for your iPhone and how you can take advantage of them to enhance your cell phone experience.
iPhone Apps:

Define app. "Apps" is a nickname for software applications for your iPhone and can include games, business applications or media management programs. The function and appearance of each app varies depending on who wrote the software and what its purpose is. There are literally hundreds of thousands of apps available for your iPhone. You can find an app for nearly everything, from tuning your guitar to making video conference calls using your iPhone's camera.

Downloading apps to your iPhone. You can start downloading apps from the App Store right away using the iTunes software already installed on your smart phone. This is the same software you use to download and manage your music. The App Store has thousands of programs for you to choose from. It's simple to download. You simply click on the programs you want, confirm the download and install it on your iPhone. Apps for your iPhone can cost as little as a dollar; prices increase from there.

Apps and Apple. You must download apps from Apple unless you plan to alter your iPhone. It is possible to "jailbreak" your iPhone and install third-party apps onto it. Apple discourages this practice however, and it may have ramifications for your iPhone warranty and the contract with your wireless carrier.

Storage space for apps. You're only limited by the amount of memory on your smartphone. The iPhone 3G and iPhone 3GS can both have as much as 32 GB of storage, which can allow you to download quite a few small apps to your phone. If you want to free up some memory for new apps, you can uninstall one or more apps.

Buy Apple Cell Phones
Back to Guides Directory