Top Tablets for Christmas 2015
by Kevin P. McGrath
Published September 21, 2015
Tablets are gaining in popularity and are quickly eliminating the need for a laptop or personal computer. Watch movies, listen to music, surf the Web, and much more, all with a portable and easy-to-use tablet. No matter their age or technological knowhow, kids, teens, and adults will want one of these tablets for Christmas.
Best Tablets for Christmas: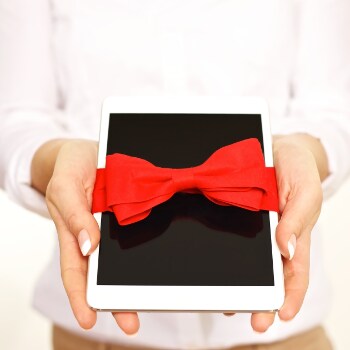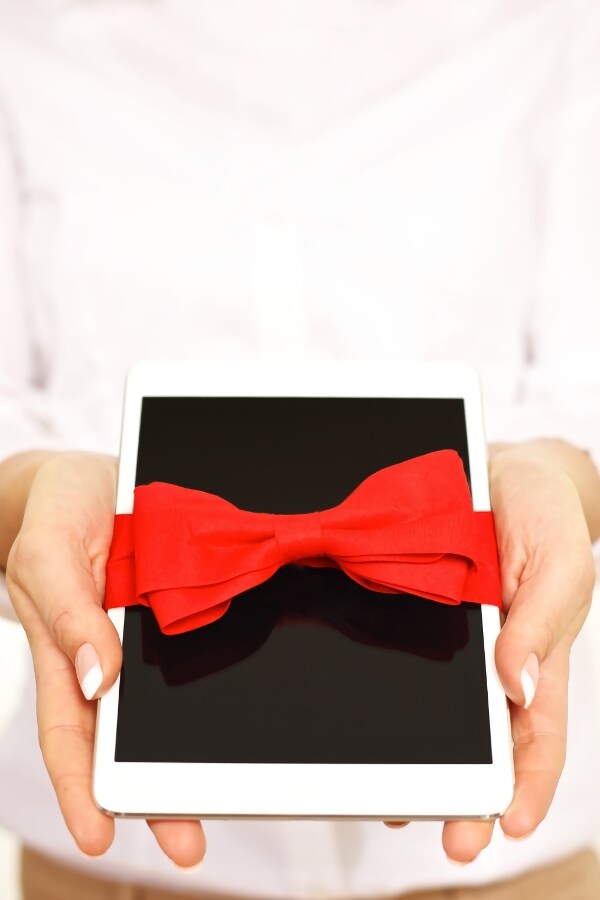 Shop Tablets ▸
Apple iPad

Always among the most popular tablets, iPads are loved for their advanced technology, simple interface, and sleek design. For the latest and greatest iPad this Christmas, check out the iPad Air 2, which has a slimmer profile, faster speeds, and better battery life compared to the previous generation iPads. If you want the most capable and powerful option available, go for the new iPad Pro. If easy portability and convenience is your number one priority, consider the more modestly sized, but still powerful, iPad mini.

Samsung Galaxy Tab

One of the best brands for Android tablets is Samsung. The Samsung Galaxy Tab lineup of tablets does not disappoint. With several sizes and models to choose from, you can find a tablet that will fit any project or budget. For a top-of-the-line experience, look for the new Galaxy Tab S2.

Google Nexus

Gaining in popularity and users, the Google Nexus is affordable and easy to use. Its current 9-inch offering, the Google Nexus 9, is made by HTC, who has a good track record of reliable tablets and phones. Gain access to the Google Play store with thousands of apps, movies, and music. With the Nexus you also have simple integration with Google products you already love and use, like documents, email, and storage.

Microsoft Surface

For business professionals or anyone familiar with the Windows operating system, the Microsoft Surface is an excellent tablet. The recent release of Windows 10 only improves the experience. The Microsoft Surface Pro 3 is one of the best rated tablets on the market, and the new Surface Pro 4 has only improved on its predecessor. Every Surface tablet comes with a wireless keyboard and stylus for quick note-taking. You will also have easy integration with your desktop or laptop PC and existing Microsoft Office files.

Amazon Kindle & Samsung NOOK

E-readers, like the Kindle and NOOK, have evolved over the years into entertainment-capable tablets that feature more than just books. Production of Barnes & Noble's NOOK has been taken over by Samsung, allowing for a more robust tablet that still doubles as an e-reader. Look for the Galaxy Tab S2 NOOK, Samsung's latest addition to the NOOK family. Amazon's Kindle Fire HD also features a variety of apps, games, and entertainment while still functioning as a digital library. Choose from the 6-inch, 8-inch, or 10-inch model, or get the new, base model Fire at an unbelieveable price.
Tablet Shopping Tips:
If the loved ones on your Christmas list already have the tablet of their dreams, try giving them some new tablet accessories. This could be a pair of new headphones, a screen protector, or a personalized case. These accessories will help enhance their tablet and help protect it from drops and other accidents.
For the best overall experience, look for a tablet that can easily integrate with the technology you already have. Consider what operating system your smart phone uses, such as iOS, Android, or Windows. Getting a tablet that uses the same operating system as your smart phone or computer will guarantee seamless use between apps, files, and photos.