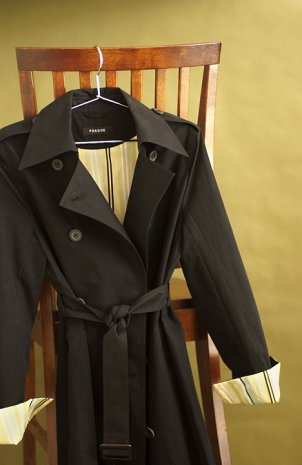 You want to love your winter coat. After all, you'll be spending a lot of time in it when the weather is chilly, and you'll be relying on it for protection. But how do you choose the right outerwear? Consider the top five women's coats for winter, and you may just find exactly what you are looking for.
The Top 5 Winter Coats:

Pea coats: Pea coats are versatile winter coats. They can be dressed up for a night out or dressed down for a casual day at work, school, or running around town. If you're looking for a casual coat that still looks sharp, you can't go wrong with a sophisticated black or navy pea coat. If you're interested in making a bold statement, you'll be glad to see that pea coats are available in many different colors and patterns.

Trench coats: A classic women's coat, trench coats are now available in more colors and fabrics than ever before. You can't go wrong with a traditional black or khaki trench coat when you want a chic look, but you could also add some excitement to your wardrobe with a red or fuchsia trench coat.

Fashion coats: Are you thinking about something a bit more glamorous? Pay attention to the details and you'll find a fashion coat that will give you the flair you want. Try luxurious fabrics, like faux fur or something with a metallic finish. Fun details -- bold buttons, ruffled necklines, decorative zippers, and belts -- make all the difference and will really make heads turn.

Leather coats: Leather coats can be edgy -- think motorcycle-inspired leather jackets that fit close to your body -- or they can be classic -- like a long leather topper. Whichever style you choose, you can rest assured that a leather coat will be extremely durable and a lot of fun.

Down coats: Down coats are sure to keep you warm during the cold winter months. Many down coats are available with hoods, adding an extra bit of warmth. For comfort and warmth with a sporty attitude, down coats are the perfect women's coats.

Buy Women's Outerwear
Back to Guides Directory