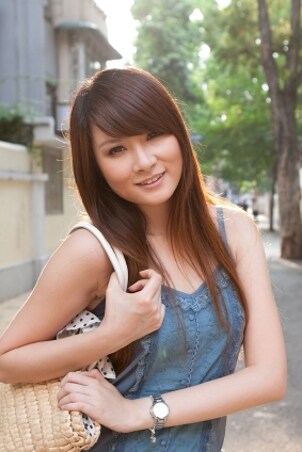 School is full of exciting classes, activities and appointments. To keep a tight schedule on and off campus, you'll want to invest in a quality watch. You have many options when looking for a timepiece during your back-to-school shopping. You will want to compare style and function to choose a watch watch for your college or high school wardrobe. Whether you prefer designer watches or sporty styles, consider our tips before you start shopping.
Campus-ready Watches:

Durability: A durable watch is a must-have when you are bouncing between sorority parties, study groups and spontaneous road trips. Stainless steel watches are among the most durable, and most watches incorporate at least a stainless steel case or case back. Leather and rubber are also incredibly durable. Choose between stainless steel, leather and rubber watch straps based on aesthetic and buy watches with your favorite texture and style.

Subdials: Subdials are built into the main dial and offer a variety of useful information and functions. Subdials may tell you the time in a different time zone, the date or the current moon phase. Many sports watches use subdials to display the chronograph function, which is just like a stopwatch; some watches use a digital window instead of a subdial to display a stopwatch, altimeter, calendar or moon-phase tracker.

Data storage: Keeping track of appointments and information on the go is important for busy students. Many watches allow you to store dates and memos on a tiny built-in computer. These watches often feature a hip, nerdy style with a miniature calculator that is both useful and cool. Some data storage timepieces have advanced alarms to remind you of stored dates and appointments or to simply wake you up when you fall asleep in the library.

Alternative power: Quartz watches are very popular and mechanical watches are making a big comeback, but many students prefer a watch that runs on alternative power. Solar-powered watches capture sunlight and convert it into energy, and kinetic watches use oscillating weights to capture the energy of your wrist movements. Automatic watches also use the motion of your wrist for power, but they have traditional mechanical movements instead of batteries. Solar-powered, kinetic and automatic watches are practically maintenance-free.

Water resistance: A water-resistant watch is almost worry-free. Watches with a low water resistance, such as 50 meters(5 ATM), can be worn while you are washing your hands, but should be removed before you get into the shower. Watches with a higher water resistance, such as 100 or 200 meters, can be worn in the water, though they should have screw-down crowns to protect the watch movement. No watches are truly waterproof, but one that is water-resistant to 200 meters (20 ATM) is pretty close.

Buy Watches
Back to Guides Directory