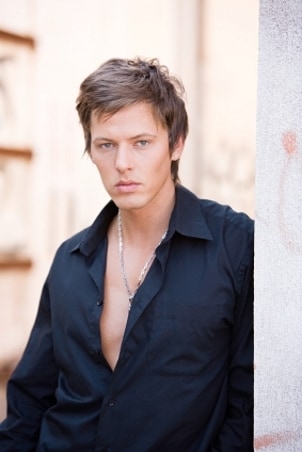 Antiques connect you to the past and allow you to indulge in one-of-a-kind pieces in your home and your wardrobe. Vintage jewelry is a great investment because it won't just sit in your closet like some other antiques may. Estate jewelry is available in many different styles, and antique men's jewelry has various offerings for stylish men with an interest in history and unique jewelry. You can collect vintage men's jewelry based on style or buy estate men's jewelry that represents your favorite time period. Whether you are mainly interested in style or you are looking for historical connection, these pieces of vintage men's jewelry and antique jewelry are a great way to start your collection.
Essential Vintage Men's Jewelry:

Signet rings: When shopping for antique men's jewelry and estate jewelry, look for signet rings. Signet rings date back to ancient Greece and ancient Egypt and were popular in many European cultures. These pieces of estate men's jewelry could be made of metal or gemstones and were traditionally used to seal wax on letters and important documents. The seals on this antique jewelry were often one-of-a-kind designs, lending a sense of authority and security to communication practices. Signet men's jewelry can be found in many styles today. Choose this vintage jewelry to feel connected to the original owner.

Cuff links: Cuff links appeared in the 16th century, along with the French-cuff shirt. Cuff links are necessary when wearing a shirt with French cuffs, and many cuff-link styles are available in antique jewelry and estate jewelry. Cuff links with gemstones are popular in men's jewelry, as are gold and platinum cuff links. Consider vintage jewelry when you need a new pair of cuff links for a special event.

Bolo ties: Bolo ties earned their popularity in the 1950s and are still great substitutes for neckties with modern outfits and vintage suits. Bolo ties consist of a leather cord that is worn around the neck and secured with an ornamental clasp or sliding clip. Look for bolo ties made of sterling silver and covered in turquoise and other gemstones to embrace Southwestern American culture.

Wedding bands: If you are looking for a unique way to celebrate your union, consider vintage wedding bands. Look at men's vintage jewelry to find a wedding band with ancient inscriptions or unique detailing, and then choose a vintage wedding band or engagement ring for the bride.

Gemstone jewelry: Gemstones add value to a piece of jewelry, and antique gemstone jewelry is no exception. Enjoy vintage men's jewelry with rubies, emeralds, turquoise, carnelian and diamonds. These pieces will be valuable for decades, if not lifetimes.

Buy Estate Jewelry
Back to Guides Directory