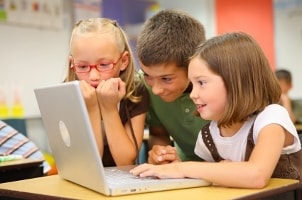 Searching for gift ideas to please the technically savvy people in your life can be a challenge. You have so many options, and you want to be sure to choose the perfect gift for everyone on your list. Software is a great gift idea, because there is a wide selection of software to fit any taste. Because there are so many types of software, it's easy to come up with several software gift ideas and choose the best idea for your loved one. Here are the top five software gift ideas that will be sure to impress.
The Top 5 Gift Ideas:

Educational software: Turn computer time into learning time. Interactive learning software can make learning fun for kids and adults. Whether you're trying to improve your child's math or reading skills or just want some of the time they spend on the computer to be more productive, educational software is a great gift idea for learners. Educational software is also great gift idea for anyone wanting to learn a new language. Another useful gift idea is an electronic reference, like an electronic encyclopedia, dictionary or thesaurus.

Instructional software: Give the gift of knowledge with instructional software programs. Instructional software typically includes higher level lessons in various skills and knowledge. This software is a fine gift idea for those who want to learn to play an instrument, cook, use office software or even run their own business.

Arts and imaging software: Imaging software is the ideal gift for people who want to edit photos or create graphics and website designs. This software can include clip art and stock photography for use with other programs or software tools for interior and landscape design. Music editing software is the perfect gift for musicians who want to record and mix their own tracks and share them with family and friends.

Video games: Games are a reliable fallback gift idea. Computer games are a good option because they provide hundreds of hours of entertainment at a good price. Strategy and role-playing games are great gift ideas for those who want to get lost in another world. Sports and actions games satisfy those who want interactive and multiplayer entertainment.

Antivirus software: One of the best gifts for anyone's computer is protection. Antivirus software will help keep a computer healthy and working smoothly, a great gift idea for anyone who hasn't already installed their own antivirus software, hasn't updated it in a while or needs to renew their subscription.

Buy Software
Back to Guides Directory