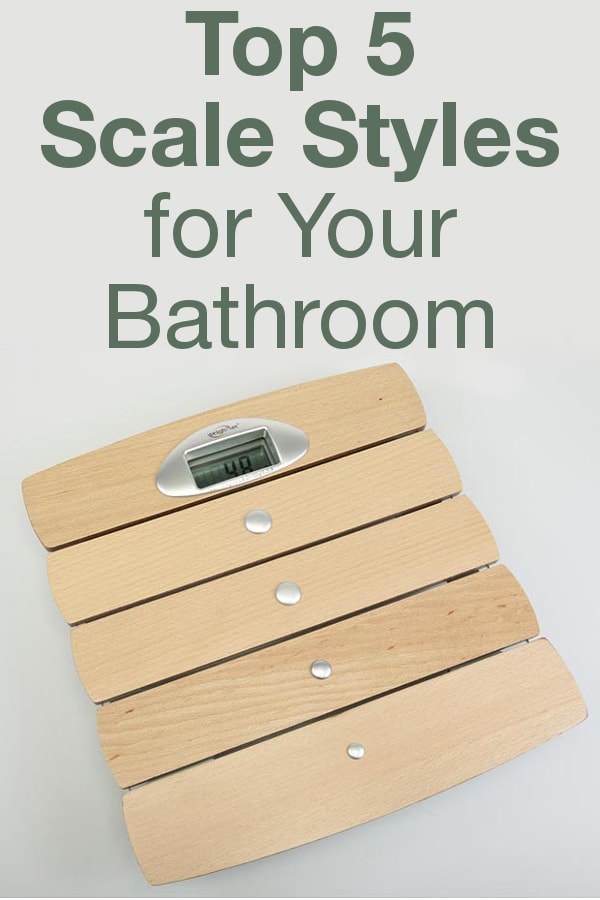 SHOP WEIGHT SCALES NOW >>
Sleek and stylish, modern bathroom scales are made to fit right in with your existing bathroom decor. Besides being a classy addition to your bathroom, these weight scales also offer all kinds of updated extras to help you track your level of fitness. If you're looking for a scale that will help you reach your weight loss goals, you have plenty of options that will keep your bathroom looking good.
Most Popular Bathroom Scales:

Digital scales: While standard spring scales have a tendency to change depending on how you shift your weight, digital scales are known for giving a precise reading every time. Easy to read and slimmer than analog scales, digital scales are the latest in scale technology. Digital scales can be made of glass or sleek chrome to blend in seamlessly with your modern bathroom.

Body composition scales: When you're serious about weight loss and fitness, try a body composition scale. These high-tech bathroom scales measure your body mass index as well as your weight, giving you a detailed reading of your body fat in relation to your size. Measuring your weight alone may be misleading when trying to shed pounds, so pick up a body composition scale that lets you program your weight, height, and fitness goals for easy weight management.

Projection scales: If you have trouble reading your scale, you may want to think about upgrading to a projection scale. These weight scales are outfitted with a small projector that can be aimed at your bathroom wall, so you can easily read the displayed number without squinting or bending down.

Talking scales: The easiest way to measure your weight is with a talking bathroom scale. Great for people with bad eyesight, talking scales announce your weight and look elegant in your bathroom. Choose a talking scale made of frosted glass with backlighting for a high-tech look or stick to a simple talking scale encased in stainless steel for a streamlined look.

Decorative scales: For a scale that blends in with your bathroom and gives it a spa-like feel, look for scales made of bamboo or oak. These contemporary scales look fancy and add to the style of your bathroom. Outfitted with LCD digital displays, decorative scales can be both functional and stylish.

Shop Weight Scales
Shop Body Fat Scales
Shop All Weight Management
See All Guides
Read More Health & Beauty Guides
Learn More about Diet
Published September 29, 2011
Updated December 31, 2014