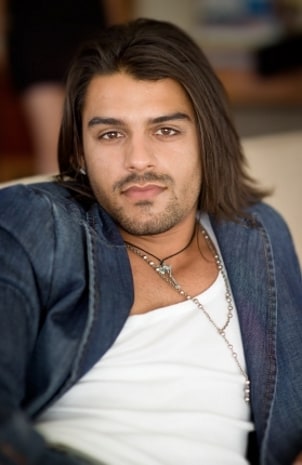 Silver has long been known as the most affordable precious metal, which makes it a fantastic investment. Silver jewelry for men will update your wardrobe with a lot of shine and sparkle. Men's sterling silver jewelry is eye-catching, and silver jewelry is available in so many different varieties. You can buy silver jewelry rings with intricate tribal designs, men's jewelry chains made of sterling silver links and sterling silver jewelry earrings with diamond solitaires. Your wardrobe will quickly be infused with trendy sparkle when you buy silver jewelry for men. Men's silver jewelry has many benefits for your collection. Consider these reasons to choose men's sterling silver jewelry when you are shopping for accessories.
Selecting Silver Men's Jewelry:

Sterling silver will last: Sterling silver is strong enough to be worn daily, and your men's silver jewelry collection can last for years with proper care. Sterling silver jewelry is a great choice for wedding bands and other sentimental jewelry that is meant to be worn for a lifetime, as well as designer men's jewelry that you will love to wear every day.

Silver is a neutral hue: Grey is a famous neutral color in clothing, and silver is the jewelry world's grey. Men's silver jewelry will go well with your stainless steel watch and your white gold wedding band. You can wear silver accessories with almost any clothing colors. Consider silver jewelry for its ability to go with everything you own.

Silver jewelry is a great value: Sterling silver jewelry isn't made from pure silver because it must be alloyed with another metal to be strong enough for rings, necklaces, bracelets, earrings and other accessories. Sterling silver is made with 92.5 percent pure silver, which is a high amount of precious metal compared to a lot of other types of jewelry. Sterling silver jewelry is also affordable, so you get a lot of precious metal for the price.

Men's silver jewelry is available in many styles: You don't have to feel limited when you shop for sterling silver jewelry. Men's silver jewelry can be found in a variety of styles, from subdued rings and simple earrings to flamboyant necklaces and rock star bracelets. Choose the sterling silver jewelry that will show off your personality.

Silver jewelry is a generous gift: Men's jewelry is a fun gift for many occasions, but many pieces of men's jewelry are very expensive. Sterling silver is always affordable and will always be a very welcome gift. Choose from men's silver rings, necklaces, bracelets and earrings with gemstones, gold-plating and glittering cubic zirconias.

Buy Men's Sterling Silver Jewelry
Back to Guides Directory