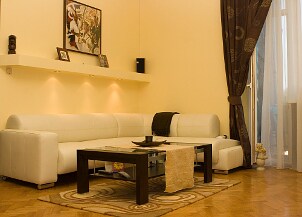 Wireless technology has been around for a while. But only recently has wireless audio reached a level that rivals the quality and usability of conventional home audio systems. Wireless speakers have opened up exciting new possibilities for inexpensive surround sound and multi-room stereo applications, which would otherwise require the costly installation of wired speakers. Here are five exciting new ways to use wireless speakers in your home.
Using Wireless Speakers:

Home stereo: With wireless speakers, you have much more freedom in placing your stereo speakers. You can pipe music from your stereo to anywhere by installing wireless speakers in the kitchen, dining room or any other room in the house. Since you're not running wires, you don't need to open up your walls or floors. For a multi-room setup, it's best to have an audio receiver that allows you to turn individual channels on or off. That way, you can turn the wireless speakers on in just one room or in all rooms, according to your preference.

Home theater: A surround-sound system is much easier to install if you don't need to hide wires in your walls or ceiling, which is a huge portion of the cost of setting up your home theater. And you can adjust your speaker placement without running new wires.

Garage: Upgrade from that old, scratchy boombox to a few wireless speakers and the full power of your home stereo system. All you need is a wireless outlet or other power source for the wireless speakers to connect to. It also helps to have a radio-frequency remote that can operate through walls so you can adjust volume without leaving the room.

Garden stereo: Use some weatherproof, wireless speakers to spread music through your backyard garden or patio. Be sure to alternate your placement of right and left speaker channels to get an even sound anywhere in the area.

Computer audio: The ultimate entertainment or gaming PC can benefit greatly for a few less wires. If you're thinking of upgrading from the original speakers that came with your computer, wireless speakers are a great option to create surround sound for your gaming sessions.

Buy Speakers
Back to Guides Directory