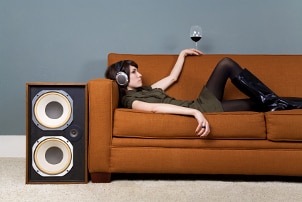 An effective original soundtrack can change the impact of a film. The music in an original movie soundtrack can conjure up the scenes and characters of a film you saw years ago, stirring up the emotions you felt when you first watched it. Every so often, you'll even hear a movie soundtrack that is as good as or superior to the film it was arranged for. Here are five incredible soundtracks that can stand on their own.
Best Movie Soundtracks:

"Pulp Fiction": Possibly Quentin Tarantino's best film, "Pulp Fiction" brought to life a collection of funny, unique and sometimes frightening characters. He tailored the soundtrack to match with artists ranging from soul to retro California surf rock. The original soundtrack even features iconic clips of dialogue from scenes in the movie.

"Slumdog Millionaire": The movie charmed the movie awards with a heartbreaking story, visceral portrayals of poverty and an original soundtrack that captured a unique mix of modern pop and traditional Indian music. This is a film that was complemented well by an expertly arrange original soundtrack.

"American Graffiti": This original soundtrack features a two-disc set of 1960s hits rather than an original score. The music for the film played a large role in recreating the time period and lent the sounds of Buddy Holly, Chuck Berry and the Beach Boys to a film that transports you back in time. Aside from being an incredible original soundtrack, this is a timeless collection of classic hits.

"The Blues Brothers": Some movies manage to bring together musical greats in a tribute to the best hits of a genre. In "The Blues Brothers," soul favorites like Aretha Franklin and Ray Charles make unforgettable musical cameos in the film, which is a cult comedy favorite.

"A Hard Day's Night": Most people don't know that this Beatles' album is a movie soundtrack for one of the few feature films that the "Fab Four" made. Some of their most incredible hits populate this original soundtrack, permanently embedding the personality of the Beatles' songs into the fun-loving silliness of this quirky film.

Buy Soundtracks
Back to Guides Directory