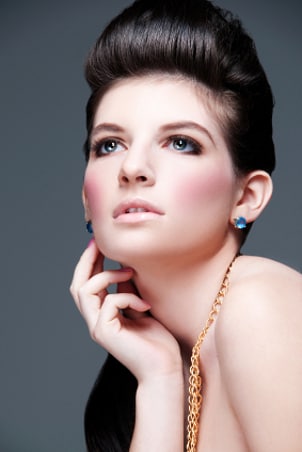 Stud earrings add just the right amount of shine to an outfit. Studs go with everything from jeans to suits, making them one of the most versatile jewelry options. You can collect several different stud styles and wear them with everything. Stud earrings are also very comfortable. You'll feel good about investing in these versatile earrings.
Most Versatile Stud Earrings:

Black diamonds: White diamonds are great for dressy events, but black diamond studs are better for everyday wear. These earrings are neutral but luxurious. Wear black diamond stud earrings with dark-wash jeans, black tunics and jewel-toned skirts.

Gold stars: Novelty earrings are very popular, but some are too bold to wear every day. Gold star studs bring a bit of whimsy to an outfit while remaining sleek and polished. Wear gold star stud earrings with vintage cotton dresses, brightly colored jeans and black suits.

Tahitian pearls: Classic pearl stud earrings are elegant, but Tahitian pearls are better suited to accessorize a modern wardrobe. In grey, green and silver tones, Tahitian pearl stud earrings lend a bit of weight while remaining neutral. Wear Tahitian pearl stud earrings with black cocktail dresses, neutral leggings and grey trousers.

Colorful teardrops: Introduce color into your jewelry wardrobe with this classic, interesting shape. Petite teardrops decorated with emeralds, amethysts, aquamarines and garnets add spice to an outfit without overpowering it. Wear gemstone teardrop studs with white trouser jeans, black drape dresses and skinny Bermuda shorts.

Oversized white gold balls: White gold is the metal of choice for many modern jewelry designers. White gold offers a healthy dose of sparkle in a simple package. Wear oversized white gold stud earrings with grey suits, colorful sundresses and urban-inspired skirts.

Buy Stud Earrings
Back to Guides Directory