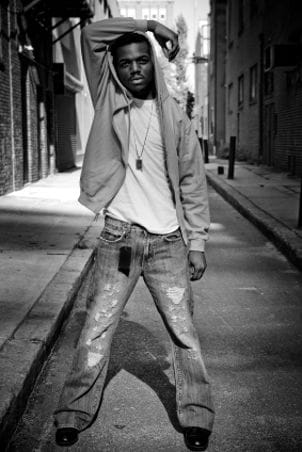 For everyday wear, weekends and lazy days at home, you'll want men's shirts that are comfortable, stylish and versatile, so why not stock up on men's T-shirts? Whether you want soft men's cotton shirts to layer beneath button-ups, vintage T-shirts to pair with jeans or shorts, graphic T-shirts to make a statement or men's white T-shirts that go with almost any outfit, these tips can help you find the men's shirts you'll love. Read on for the top 5 men's T-shirts.
Popular T-Shirts for Men:

Solid. It doesn't matter if you're a jeans-and-tee guy or prefer button-ups and khakis; you'll want a few solid T-shirts to wear alone or layered underneath your favorite collared shirts. Look for solid T-shirts in navy blue, black, brown and grey for versatile colors that go with almost any outfit. Be sure to buy a size larger in men's cotton shirts if you're afraid they'll shrink, especially since you'll wear these shirts often.

White. While you may wear these by themselves with jeans and sneakers, chances are you'll want men's white T-shirts as undershirts beneath your starched dress shirts, especially when you want a polished look for work. Buy comfortable, form-fitting shirts that won't look baggy under your suit and look for smooth styles that won't make you itchy, either.

Vintage. Look laid-back and cool when you wear vintage T-shirts with your favorite jeans or shorts and sneakers. Find a retro T-shirt that features your favorite '80s band for a statement shirt or buy a cereal- or candy-inspired shirt to show off your favorite brands and logos. If you'd like a more low-key outfit, buy a retro T-shirt with a simple design or even your favorite quote and wear a blazer over it.

Graphic. Show the world your sense of humor and your personal style with graphic T-shirts. Look for men's casual shirts that feature prominent symbols or phrases for a fun wardrobe piece, or find stylish graphic T-shirts that include metal foiling, logos and other designs across the front of the shirt.

V-neck. While most men's casual shirts feature a crew neck, V-neck shirts are also versatile and comfortable. Find men's short-sleeve shirts that include a slight V-neck for a classic look or layer a white shirt under a long-sleeved V-neck during autumn and winter. You can also purchase V-necks with stylish screen printing or look for men's short-sleeve shirts in striped or patterned fabric for a retro look.

Buy Casual Shirts
Back to Guides Directory