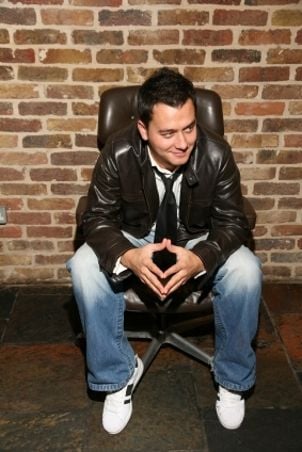 You're hitting gyms, hanging out at home, heading to work -- and you need men's shoes to go wherever you go. No matter what you spend your time doing, this guide will help you find the men's footwear that's comfortable and appropriate. Read on for the top 5 men's shoes.
Popular Men's Footwear:

Athletic shoes. Even if you're just playing football with friends or walking around town, you need a pair of men's athletic shoes to keep you comfortable and let you move easily. Make sure you buy men's athletic shoes with mesh uppers and durable rubber soles for traction and find specialized running shoes or walking shoes if you plan to jog or exercise frequently. This men's footwear will protect your feet and ankles and give you the support you need.

Casual shoes. Every guy needs a pair of men's loafers or other easy-to-wear shoes for days at home or weekend outings. Look for men's casual shoes made of canvas for a light summertime shoe and switch to men's loafers and men's leather shoes that slip on easily when the weather gets chilly. Men's casual shoes lined with flannel or fleece are particularly nice for wintertime.

Dress shoes. Spruce up your suit or nice trousers with a pair of men's dress shoes. Whether you want patent leather men's oxfords to wear with a tux at a wedding or stylish wingtips you can wear to the office, men's dress shoes are versatile and necessary for many different occasions. Make sure you have simple, classic men's oxfords or similar men's leather shoes that are appropriate for work, church meetings, business dinners and other events.

Sandals. Once summertime rolls around, you'll want men's sandals to wear with your shorts and swim trunks, especially when you're on vacation. Comfortable slides and flip-flops are always a good choice for the beach, but you may also want men's sandals made of mesh and rubber for a sporty fit you can wear while hiking or sightseeing.

Boots. Stylish men's boots are a great addition to many different outfits, and they don't have to stay in the closet until wintertime, either. Look for simple leather or suede men's boots that extend just past the ankles for a sophisticated look you can wear with dress pants to the office. Sturdy black boots with buckles and rugged detailing will look great with bootcut jeans and a button-up for a night out, too.

Buy Men's Shoes
Back to Guides Directory