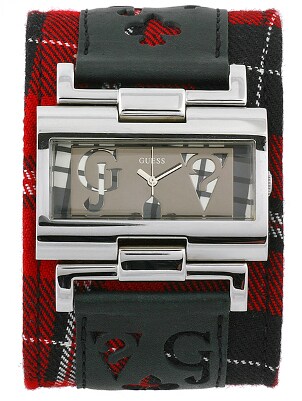 All modern watches offer an acceptable level of accuracy, allowing you to shop for lady watches based largely on style. Women's watches really can be had in almost any fashionable variety, so you can choose ladies watches that will really add to your wardrobe. Whether you are looking for a ladies designer watch or you want to collect a variety of sport women's watches, our list of the top five lady watches is a great place to start looking for the best ladies watches.
Lady Watches to Choose From:

Designer: You buy designer clothes, jewelry and home accessories. Don't forget to check out ladies designer watches when you are shopping for a stylish timepiece. Watches from your favorite jewelry or clothing brand will match other pieces in your collection. Many watch designers use luxury materials to create truly fabulous lady watches.

Charm: The feminine woman who loves to feel the weight of metal on her wrist needs bracelet watches. Lady watches styled like charm bracelets are especially fun to wear. These watches feature a link chain and several charms. At least one of the charms incorporates a working watch case. The watch charm may be circular, square or triangular. Many watch charms are set into cases shaped like hearts and other whimsical shapes.

Metal: Few watches are as easy to wear as those made entirely of metal. Stainless steel and gold watches are incredibly sleek, allowing you to wear them like you would a fancy bracelet. Consider two-tone watches when looking for a versatile piece. These watches feature both gold and silver tones, so they can easily be worn with any item in your jewelry collection.

Colorful: When you need to brighten your mood, turn to your yellow, pink, blue, red, green or orange watch. Colorful watches are often made of rubber and may incorporate a bright watch face. Colorful leather watchbands are also a lot of fun. Collect watches in all your favorite colors so you always have one to wear with any outfit.

Geometric: Many watches feature a sleek round dial, but sometimes you need something edgier to accentuate an outfit and express your mood. Watches with square, triangular and rectangular cases are the perfect solution. Some of these cases form very unique shapes, such as crosses and various letters.

Buy Women's Watches
Back to Guides Directory