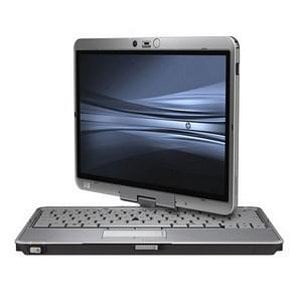 Laptops are fast becoming a basic necessity at home, at work and in the classroom. With the right laptop, you can work on a variety of projects, browse the Internet and communicate with colleagues, friends and family. The right laptops and notebooks can also be powerful entertainment machines for gaming and movies. HP laptops are well known for their quality and top-of-the-line features. Here are five HP laptops with the features you need for work, study and play.
Five Great HP Latops:

HP G60-633NR Laptop. With a 16-inch screen, dual-core processor and over a gigabyte of dedicated graphics memory, this is one of the high-performance HP laptops. The G60 features an optical drive that both reads and writes DVDs. Add wireless capability and you have an HP laptop that's ready to handle the most demanding software with ease.

HP ProBook 4310s Notebook. This HP laptop is ideal for the office. It's on the compact side, with a 13-inch screen, but still has an expansive keyboard. The dual-core, 2.1 GHz processor and the maximum 8GB memory capacity make it extremely fast. This one has a large, 320 GB hard drive, big for HP laptops in its price range. The Wi-Fi and DVD drive make this notebook an effective choice for any mobile computer professional.

HP Pavilion dm3-1130us Entertainment Laptop. With nearly 2 GB of dedicated graphics memory, this laptop can handle high-resolution video, including playing DVDs with the optical drive, without much trouble. The 1.6 GHz processor is not as impressive as other HP laptops on the list, but that won't hamper its ability to perform dedicated entertainment functions.

HP EliteBook 2730p Rugged Tablet PC. Tablet PCs and laptops are definitely artifacts of the 21st century. HPs tablet PCs feature a swiveling, 12-inch screen. The hard drive is not as large as other HP laptops on this list. But 120 GB is enough for most programs and functions. The 1.86 GHz, dual-core processor and expansive memory should be more than enough for this laptop to handle office tasks, browsing the Internet and even playing games.

HP Business Notebook 6735b. HP laptops are good business machines, but this one puts the others to shame. A 15.4-inch screen, 500 GB hard drive and 4 GB of RAM make this one powerful laptop. It features Wi-Fi and Bluetooth connectivity, which is great for busy professionals using HP laptops to run their entire mobile office from.

Buy HP Laptops
Back to Guides Directory