Top 5 Features to Look for in Cell Phone Cases
by Paul Sanders
Cell phone accessories can enhance the usability of your cell phone, as well as protect its expensive technology. Cell phone cases are your first line of defense when shielding your phone from damage, and you have a lot of options to choose from among different cell phone cases and holders. Here are five of the best features to look for in cell phone cases.
Features of Cell Phone Cases: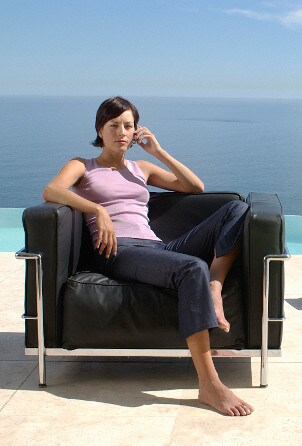 Shop Cases and Holders ▸
Case material:

You have several options when it comes to materials for cell phone cases. You can go with durable canvas or leather cases that completely cover your phone and screen. Cell phone cases made from rubberized plastic and silicone are also great because they form-fit to your phone. All good cell phone cases should cushion your phone from falls and bumps, and protect it from scratches. You may not want to sacrifice style for safety, though, and you don't have to. You'll find cell phone cases in all colors and patterns that conform to your phone's stylish shape without looking bulky.

Access to controls:

Good cell phone cases will cover your phone without restricting your access to commonly used features, like your screen, buttons, microphone and speaker. Some cell phone cases may cover expansion slots or connection ports. If you use those ports often, you may want to look at cell phone cases with openings for them.

Belt clips:

If you don't want your cell phone jumbling around in your pocket or purse with your keys, look for cell phone cases that use, or are compatible with, a belt clip. Cell phone cases with belt clips can sit on your hip, which may actually shield it from more damage than being stashed away.

Screen protection:

Some cell phone cases come with transparent screen-covers. If you have a touch-screen phone, however, this doesn't work. Instead, look for cell phone cases that leave your screen open, and just add a screen protector that is compatible with touch screens.

Customization:

You're not limited to the styles and colors of the cell phone cases you can find on the market. Customize your own cell phone case with stickers, decals and even adhesive embellishments.