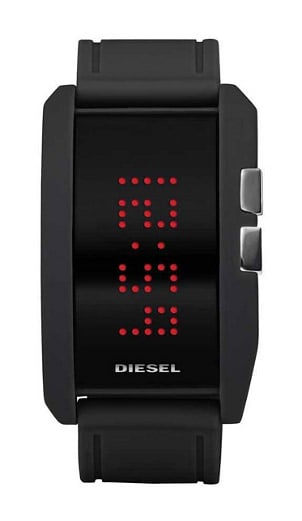 Always precise, digital watches have become a hot item for trendsetters who want a functional and modern watch. Digital watches can range in styles, from futuristic to rugged and anywhere between. When you're looking to add a new wristwatch to your collection, consider digital watches for their added features and different look. Keep reading to learn more about the top 5 digital watch styles, and you'll have no trouble discovering the perfect watch to treat yourself with or to give as a gift.
Popular Digital Watch Styles:

Ultra thin: Advances in technology have made it possible to produce watches that are extremely lightweight but still function perfectly. Thin digital watches with cases as slim as 9 mm are so light you'll hardly even feel them. In addition to comfort, thin digital watches get extra style points for a sleek, flat look.

Monochromatic: These watches only need one color to look effortlessly cool. Pick a watch with a singular color theme when you want a timepiece that serves as an artistic representation of your style. Men's and women's white monochromatic watches are a summer staple, whether they are made from sleek ceramic or durable colored leather and stainless steel.

Dual-face: If you're hesitant to let go of the classic analog watch, choose a men's or women's digital watch that features the time in both digital and analog formats. These watches look standard, but have hidden extras that only a digital watch offers, like touch screen dual-face watches that bring the word "luxury" to a whole new level and will be a unique addition to your collection.

Digital dress watches: Although cool digital watches typically lean towards modern style, they can also embody everything you love about timeless analog watches. Look for digital watches with brown leather straps and gold cases for a look that fuses the best of both worlds into one watch.

Multi-functional: Digital watches are great for timing events and quickly checking the date, but the latest trend in men's and women's digital watches makes them even more fun to wear. Cool digital watches now feature lots of great extras, like digital photo albums and pedometers.

Buy Digital Watches
Back to Guides Directory