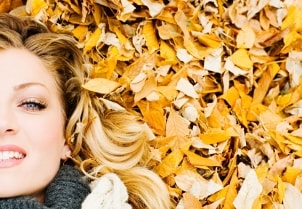 There are a lot of cosmetics out there, from soft lip colors to dramatic eye shadows. With so many options, how do you know which cosmetics to wear every day and what to keep for special occasions only? While you probably don't want to wear your dramatic false lashes to the office, you don't want to skip cosmetics all together either. With a few daily staples in your makeup kit, a polished look is easy to achieve.
Cosmetics for Everyday:

Foundation: Whether you use liquid or powder foundation or even a tinted moisturizer, foundation is one of the cosmetics you never want to skip. Not only does foundation even and smooth your complexion, it actually protects your face. With all of the pollution, allergens and dust your skin encounters every day, you want your cosmetics to build a barrier between your pores and the dirt and grime. A daily application of moisturizer and foundation can actually help keep your skin healthy.

Mascara: If there is one thing you want in your cosmetics bag, mascara is it. Giving your lashes a coat of mascara in the morning will make your eyes pop and instantly give you a polished look. Bat those lashes with a heavy coat of rich, black mascara or keep it light and natural with a brown shade. You can even try colorful mascaras, like blue or purple, for a fresh, playful look. No matter what shade you choose, make sure to give your lashes some daily love.

Eyeliner: Eyeliner is one of the most versatile cosmetics in your makeup bag, which makes it perfect for everyday wear, no matter what look you're going for. Everything from dramatic glam to the smoky eye to soft and natural can be achieved with eyeliner. While many other cosmetics build a foundation, eyeliner takes your look from basic to stylized. Whether you use eye pencil, kohl or liquid, keep eyeliner in your cosmetics bag to create the look you're going for.

Blush: Fresh and dewy, you want your skin to have that youthful glow every day, and the best way to achieve that is with blush. A powder blush is a classic favorite, and gel or cream blushes blend with the texture of your skin for a natural look. Experiment to find what works best for you and add blush to your daily beauty routine.

Lip balm: No one likes chapped lips, so using a good lip balm every day is important. Hydrating and smoothing, lip balm will bring out the natural color and texture of your lips. Moisturized lips will also make any other lip color you use more vibrant and long lasting. Layer your cosmetics: Lip balm, a lip liner and lipstick make an enviable pout.

Buy Makeup
Back to Guides Directory