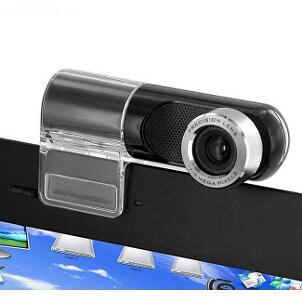 Once you've assembled all the hardware that will make your computer system the envy of geeks everywhere, there are still some finishing touches and computer accessories to consider. Your computer system may be high-powered, but picking up some basic computer accessories can increase your comfort and convenience. Here are the top five computer accessories to make your computer system well-rounded.
The Top 5:

Ergonomic accessories. Spending a lot of time at the computer may be a necessity for you. There's no reason that time shouldn't be comfortable and productive. Look at computer accessories like ergonomic keyboards, wrist pads and a proper computer chair to take the strain off your body and reduce repetitive stress.

Webcams. Video conferencing and video calls to friends is easy with a webcam and other computer accessories. Look for features like a high megapixel count and a built-in microphone to help you take photos, live chat with friends and family and even make home movies.

Network adapters. Free yourself from that network cable. If you have a wireless router, you can install a wireless network adapter to give your laptop or desktop computer wireless access to your home or business Internet connection. This computer accessory is a must for computers in rooms where running a network cable won't be easy.

Headsets and microphones. Whether you're online gaming and need a way to talk trash to the competition or you just want a comfortable device for online phone calls or recording, computer accessories like microphones and headsets will get the job done. A good headset will provide high-quality sound while letting you keep the computer speakers turned down. And a decent microphone can help reduce background noise and interference on your recordings and calls.

Wireless keyboards and mice. If your keyboard and mouse can't reach to a more comfortable position, you can consider computer accessories like a wireless keyboard or mouse as a solution. These devices make computer control a bit more flexible than ones tied down by cords. Wireless controller computer accessories can also be used for home theater computers, so you can have full control from the comfort of your couch.

View All Computer Accessories
Back to Guides Directory