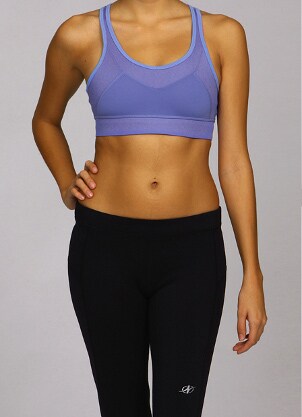 You wear them every day, with every outfit. The best bra will emphasize your features and offer support underneath your clothing without being noticeable. The first thing people notice about you should not be your underwear. Finding the right style of bra for each outfit is key to looking your best. When you're shopping for bras, keep in mind that different bras do different things. The following list of popular brassiere styles can help you find the best bras for all your favorite outfits.
Wearing Different Bra Styles:

Demi-cup: Also known as a half-cup bra, demi bras only have the lower half of the cup. They are designed with wide-set straps and are the best bra style to wear with low necklines. Demi bras enhance and define cleavage, making them a favorite lingerie look. This style of sexy bra is often worn with formal dresses, but a half-cup bra offers less support than a full-coverage bra for everyday wear.

Push-up: One of the most popular and versatile styles of brassiere is the push-up bra. This style of bra is both a padded bra and an underwire bra, with more padding in the lower cup to create the push-up effect. This sexy bra is a favorite choice for both formal and casual attire, as well as lingerie since it is always flattering. A similar style is a balconette bra which combines the benefits of push-up bras with a demi-cup bra style.

T-shirt bra: Designed for everyday wear, T-shirt bras offer soft, seamless wear that won't show through your clothing. This style of lightly padded bra may or may not have an underwire and is made of fabric that won't stick to your clothing, even tight-fitting T-shirts. If it is an underwire bra, the underwire is usually less noticeable than in other bras so that it won't show through a T-shirt.

Strapless: When you wear a strapless dress or shirt, the last thing you want is your bra straps showing. Strapless bras are designed to offer support and coverage underneath strapless clothing. Strapless bras are available in a variety of styles, from underwire and push-up bras for underneath strapless formal dresses to bandeau bras you can wear underneath more casual strapless tops and dresses. You may want to invest in a convertible bra if you're looking for a strapless option. Convertible bras often have straps that can be worn several ways as well as completely removed for strapless styles.

Sports bra: When you're exercising, you need extra support. Sports bras are designed to give you all the support you need. Athletic underwear is comfortable, easy to move in and often moisture-wicking to keep you cool when you're working up a sweat. Popular styles of sports bras are often racer-back bras, because the straps stay in place and the halter-like fit provides the most support.

Buy Bras
Back to Guides Directory