Top 5 Benefits of Alpha-Hydroxy Acid
by Katy Lindamood
Alpha-hydroxy acid skin products are designed to break the bonds that hold dry, damaged skin cells together. Once these bonds are broken, healthy, fresh and youthful skin can shine through. Alpha-hydroxy acid is available in a wide range of skin care products, including cleansers, creams and anti-aging treatments.
The Top 5: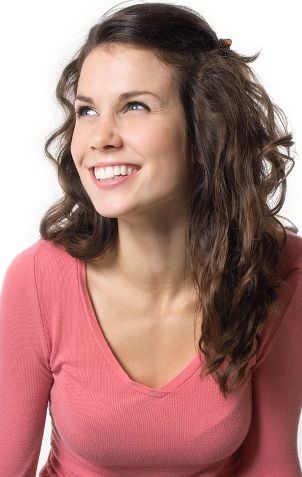 Shop Skin Care ▸
Improvement in skin pigmentation.

Uneven skin pigmentation can be a telltale sign of age. Using a skin product, such as a cream or cleanser that contains alpha-hydroxy acid, you can even out skin pigmentation. Alpha-hydroxy acid exfoliates, resurfacing the skin and revealing smoother, more evenly pigmented layers of skin.

Decreased appearance of fine lines and wrinkles.

While deep wrinkles are stubborn and will probably not disappear overnight, fine lines and minor wrinkles can be erased by using an alpha-hydroxy acid solution. Alpha-hydroxy products increase the elasticity of the skin, helping to plump out wrinkles and fine lines. Alpha-hydroxy acid also removes dead layers of skin, making wrinkles appear less pronounced.

Dry-skin exfoliation.

Dry skin can make a complexion look dull and aged. Alpha-hydroxy acid breaks down the bonds between dead skin cells and helps to wash them away. As the dry, dead skin sloughs away, new, more radiant skin takes its place. Light solutions of alpha-hydroxy acid are best for dry-skin treatments.

Increased sunscreen absorption.

If you have fair skin or find yourself sensitive to sunlight, regular alpha-hydroxy treatments can help protect your skin. Although alpha-hydroxy treatments don't affect skin's resistance to sun damage, they can open up the skin to allow sunscreens to penetrate more deeply, allowing sunscreen to last longer and protect more thoroughly.

Improved appearance of sun-damaged skin.

Sun-damaged skin is common and can occur over time even if sunscreen is used. Alpha-hydroxy acid treatments can help to repair sun damage. An alpha-hydroxy solution can break apart the bonds that make sun-damaged skin appear leathery and dry. The result is smoother, younger-looking skin.
Tips and Warnings
Alpha-hydroxy skin treatments are most effective when used on a regular basis. While products with alpha-hydroxy acid can be used as needed, individuals with sensitive skin should watch for irritation and use less often if necessary.
The content on this site is not intended to substitute for the advice of a qualified physician, pharmacist, or other licensed health-care professional. The products may have additional information and instructions on or inside the packaging that you should carefully read and follow. Contact your health-care provider immediately if you suspect that you have a medical problem. The use of dietary supplements may not have been evaluated by the Food and Drug Administration and is not intended to diagnose, treat, cure, or prevent any disease or health condition.