Top 5 Baby Products for New Parents to Buy
by Andrea Sparks
Published September 28, 2011 | Updated June 30, 2015
Having a baby is an exciting time, and shopping for baby products will only get you more excited for the arrival. With so many products available, however, it can be hard to know what you really need. As you get used to your new life with a baby, you'll find many products that will be helpful, but you'll want to have the essentials ready before your baby arrives. This list will help you determine which basics to add to your baby registry or to buy first.
Top Baby Products to Buy: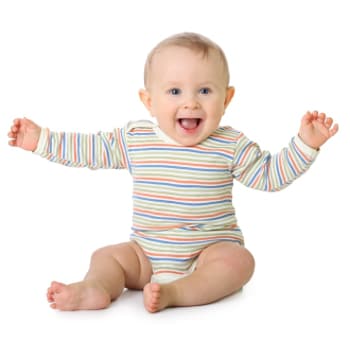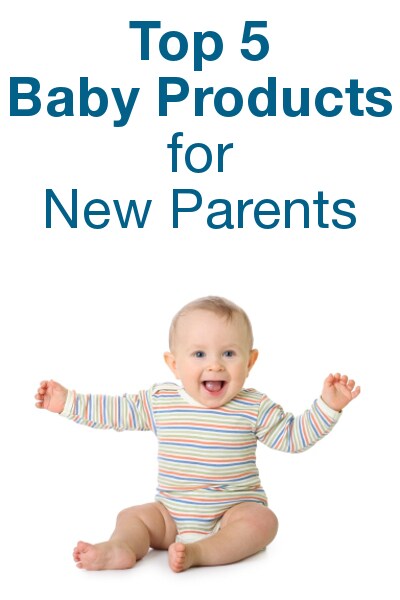 Shop the Baby Store ▸
A Place to Sleep

You'll want to make sure your baby has a safe, secure place to sleep. A crib is the most popular choice. Although some parents choose to use a cradle or bassinet or co-sleep for the first few months, most babies will eventually sleep in a crib, and many do from birth. A baby crib with a firm crib mattress is a safe way for baby to sleep, and it is the central piece of baby furniture in the nursery. You can also shop for nursery furniture sets, which usually include a crib, changing table, and dresser.

Feeding Supplies

If you're planning to breast feed your baby, add a breastfeeding pillow to your gift registry, and then make sure to bring it with you to your birthing place, so you can use it from day one. You'll also want to make sure you have a few stretchy, comfortable nursing bras. If you plan on returning to work, or if you want your partner to help with feeding, you'll need a breast pump and some bottles. If you're planning to bottle feed, you'll need more bottles and a supply of formula.

A Car Seat

A good car seat is one of the most important pieces of baby gear because it protects your baby while you're on the road, and there are strict laws enforcing car seat use. Many hospitals and birthing centers won't even let you leave unless they have checked to make sure you have a properly installed car seat. Newborn babies need rear-facing infant car seats, and older babies and toddlers will graduate to front-facing car seats and booster seats. Many convertible car seats are available that you can reposition from rear-facing to front-facing seats as your baby grows. Look for car seats with the best safety features to assure your baby is as safe as possible in the car.

Diapering Supplies

Every parent will want to stock up on plenty diapers for their baby, making diapers one of the most essential baby supplies. Babies go through several diapers a day, so you'll want to have plenty on hand at all times. Stock your diaper bag and changing table with all the baby products needed for changing your baby's diapers, including diapers, wipes, diaper cream, and hand sanitizer. A diaper pail with a lid is also helpful for containing odors.

Baby Clothes

Babies need plenty of baby clothing to keep them warm, comfortable and, of course, looking cute. You'll likely also need to change your baby's clothes several times a day. Start with a set of the basics, including baby body suits, sleepers, hats, and socks. Many infants only fit in the Newborn size for a few weeks, so you'll want to have enough to get you through that time, but after that, the average baby will start wearing the 0-3 months size fairly soon, so you'll want to have clothes in that size in the closet.