If you're looking for the hottest home decor trends about to hit the design scene, look no further than our forecast for the top 10 decorating ideas for 2018. From fresh interior design inspired by luxe resort excursions to must-have color palettes you'll want to keep your eye on, we've got the scoop on everything your home needs this year. For more hot style predictions, check out Pinterest's list of the top 100 home and lifestyle trends for 2018.
1. Resort-Inspired Decor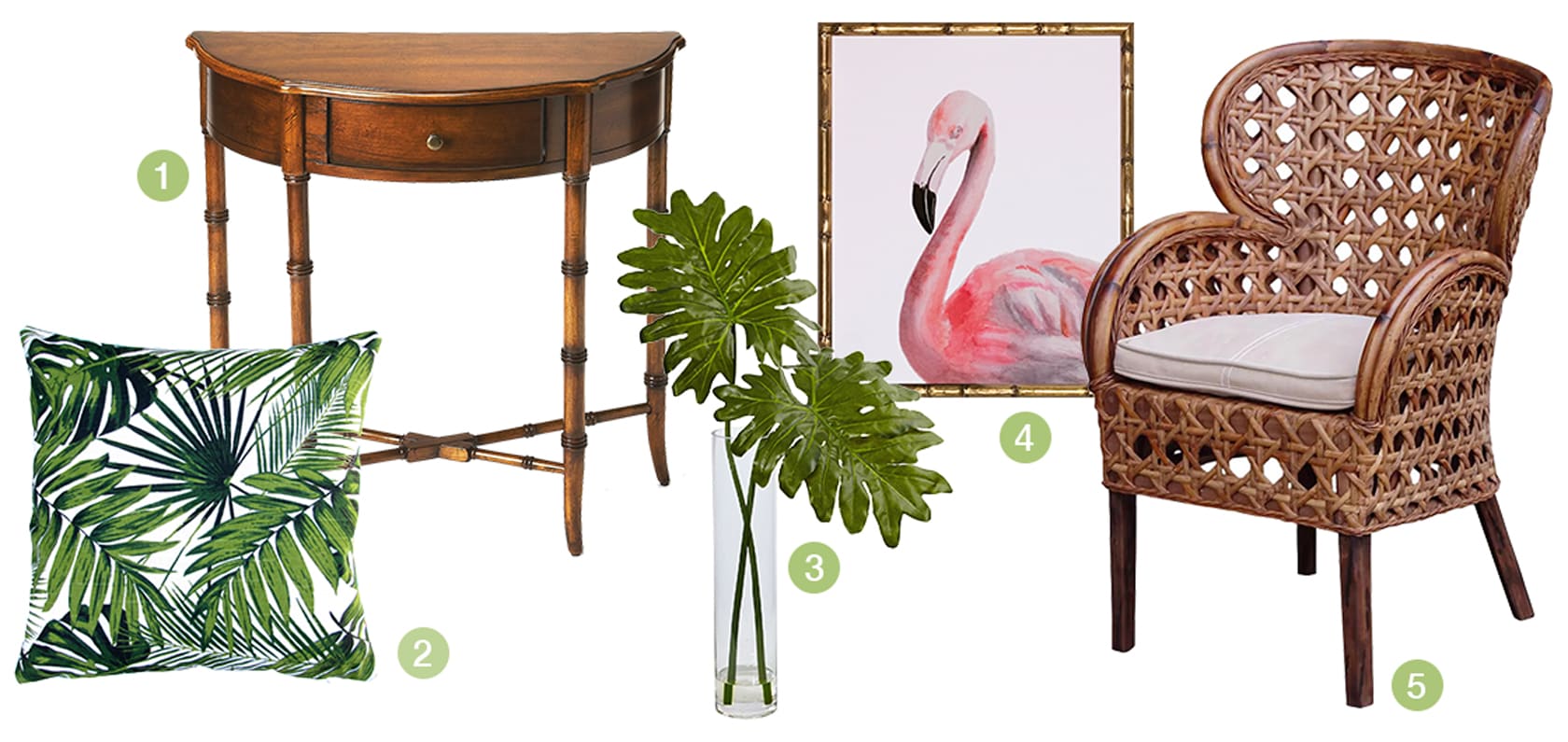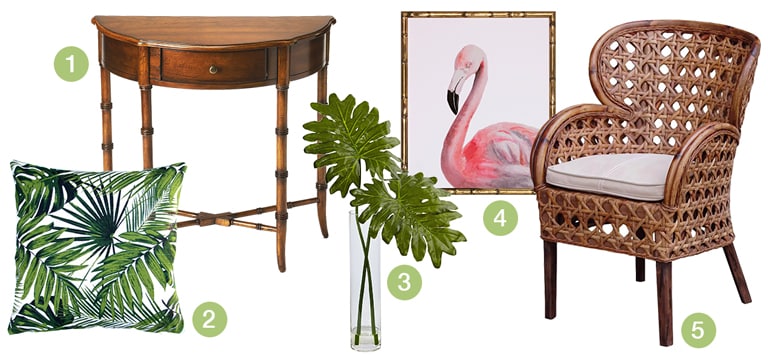 Make every day feel like a vacation with a resort-chic home interior that's inviting and luxurious. A resort-inspired space draws much of its charm from natural materials such as jute, rattan, raffia, and bamboo. Furnishings like side chairs, area rugs, window treatments, and light fixtures that incorporate these natural fibers lend a beachside feel to any room. Sumptuous armchairs and sofas in white or beige establish a strong but neutral visual foundation that can be punctuated by vibrant blues, greens, and even pink pops of color. Tropical plants and greenery bring even more of the outdoors inside and go a long way in brightening the feel of a room. Enjoy a never-ending paradise retreat with the luxe comforts of resort-chic design.
2. Large-Scale Wall Art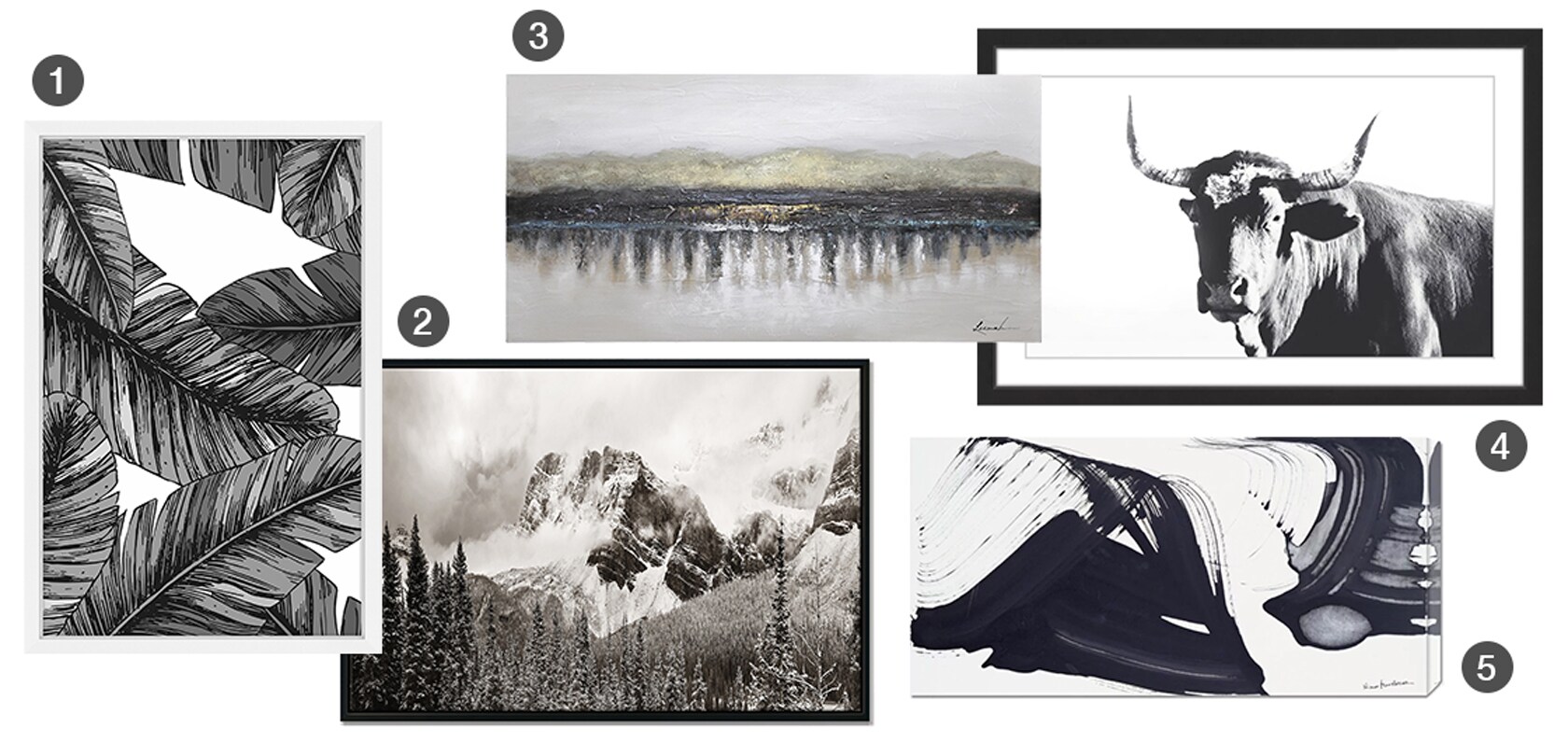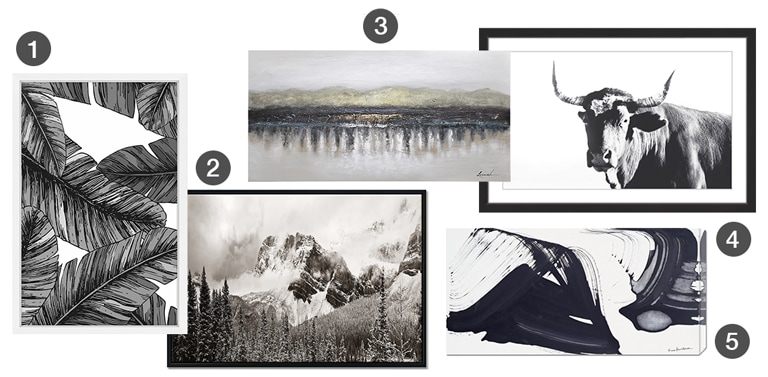 From bold, energetic abstracts to statement-making graphics, large art pieces are giving rooms focus in 2018. Use gallery-wrapped canvas to infuse rooms with vibrant hues that set a gorgeous color scheme for the rest of your home's interior, or opt for wall-sized prints of photos to lend artistic flair that can be appreciated from anywhere in the room. Complementary to both minimalistic decor styles and highly decorated spaces, large-scale art is the best way to give your home a look that is unmistakably you.
3. Mixed Metals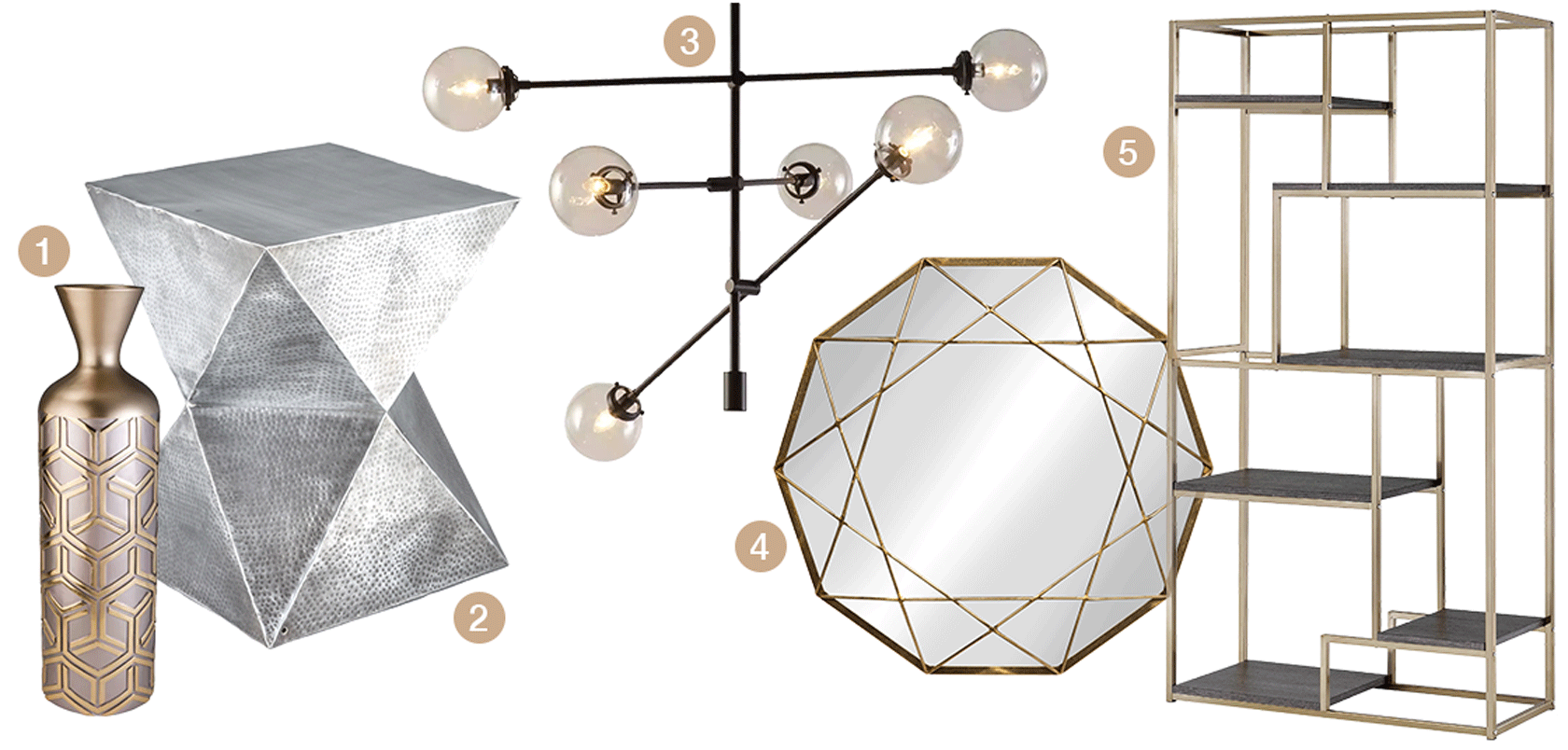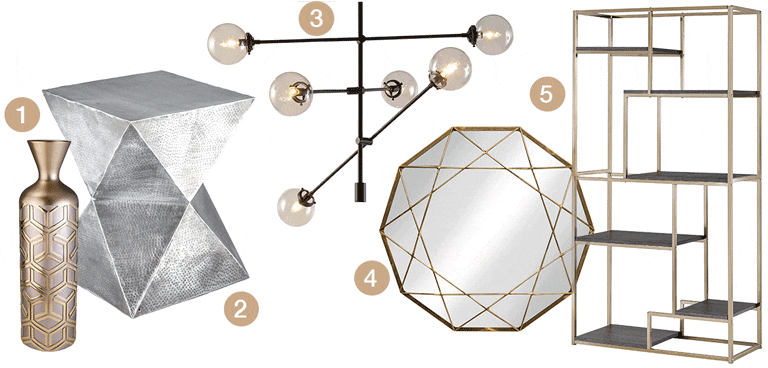 While polished brass and gold have been enjoying their place center-stage for some time now, this 2018 trend gives you the license to mix and match them as you please. Mixed metals shine in everything from furniture to tabletop decor, delivering luxe looks in vintage and glam spaces alike. Mixed-tone tables and shelves made from gleaming wire-work will dazzle in any decorating scheme, and tastefully mixing faucets, handles, and hardware can create a carefully cultivated look that's equal parts eclectic and refined. Not everything that's metal will shine however, so don't be afraid to mix and match finishes too, incorporating galvanized or brushed finishes for touches of rustic chic.
4. Sage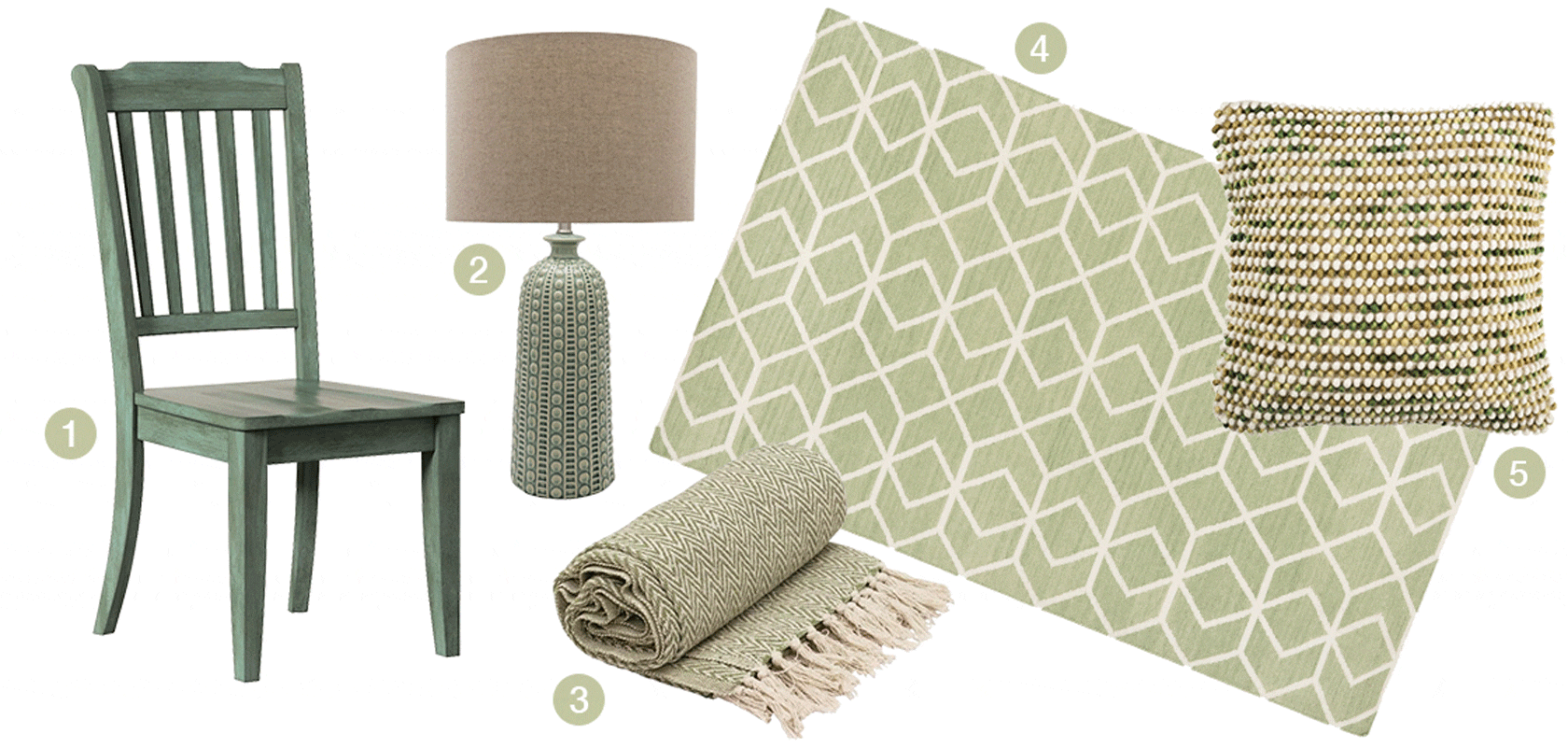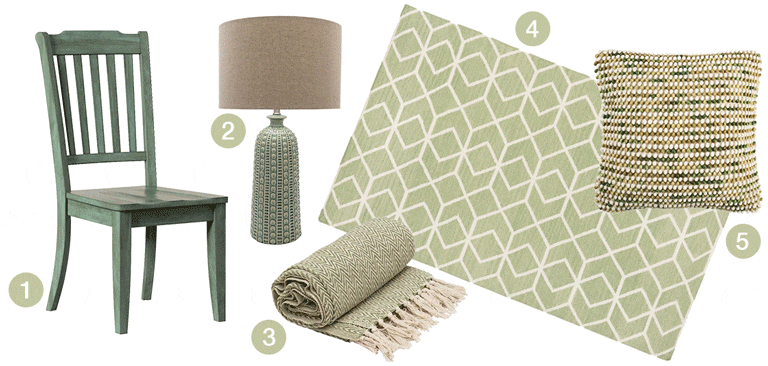 Enter sage, the new "neutral." This versatile color can be used to accent or revitalize almost any design scheme, which is why we think it will be on trend in 2018. The fresh, subtle tone enables sage to lend soft vibrancy to rustic, traditional, and contemporary homes alike. Sage accessories, such as rugs, curtains, and furniture, are no longer seasonal staples for spring. They can provide your home with elegant vitality year-round.
5. Updated Global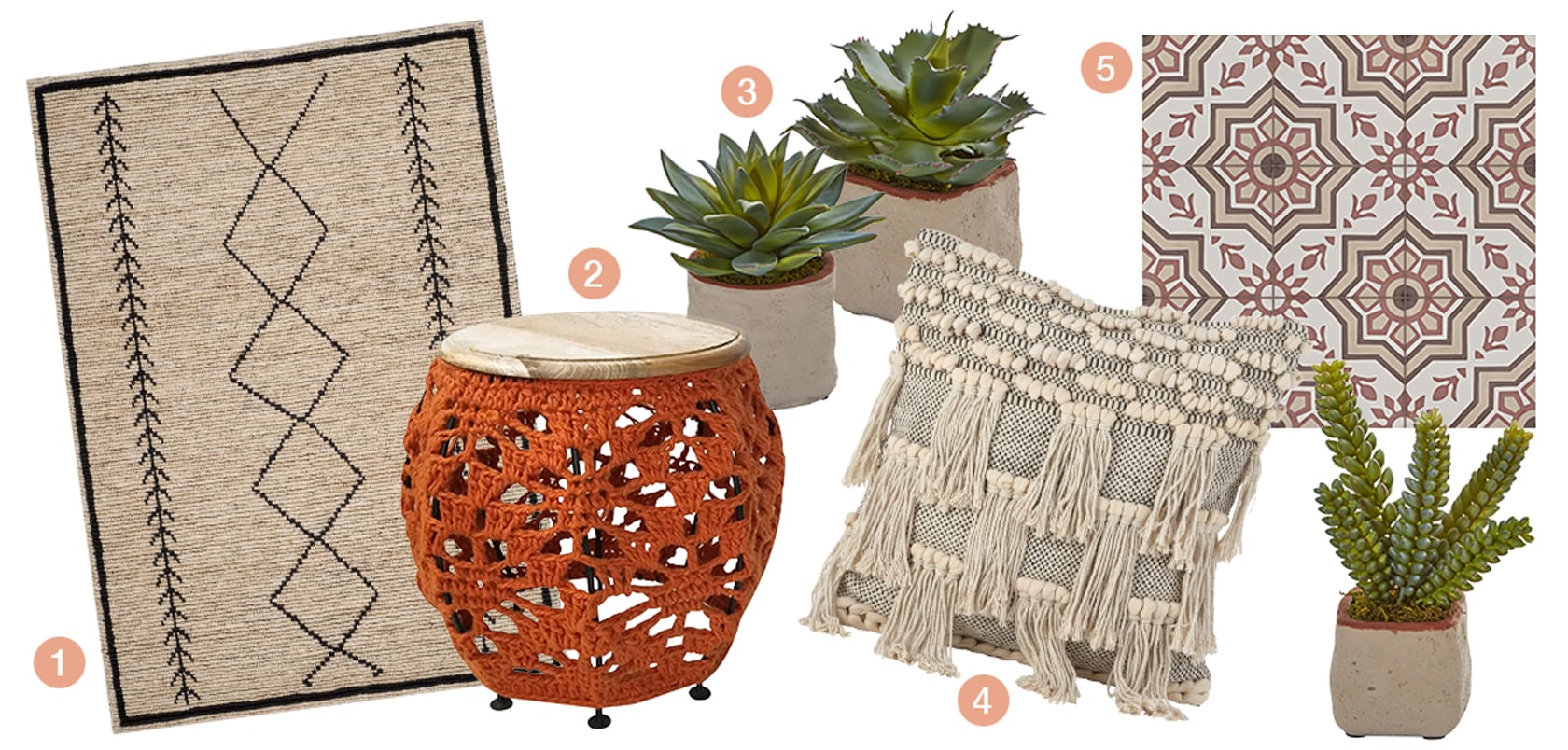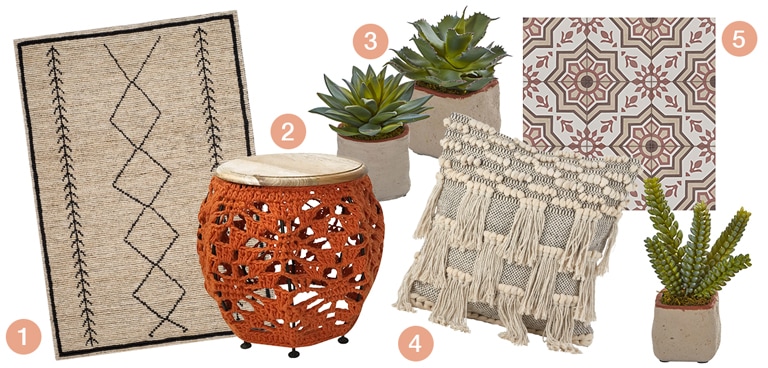 Combining the age-old charm of raw terracotta earthenware, natural fibers, and unfinished woods, the arid trend of Updated Global celebrates the simple character and subtle imperfections of objects with a story to tell. Earth tones and dusty pastels generate a glowing warmth, building on the sunbaked charm of Mediterranean villas and Southwest adobe houses. Flatwoven textiles with simple tribal patterns add timeless personality to indoor and outdoor spaces, playing off polished metal details and painted Moroccan tiles. Rustic accents, handcrafted trinkets, and tabletop succulents in mismatched planters, pots, or terrariums round off this exotic 2018 design.
6. Ultra Violet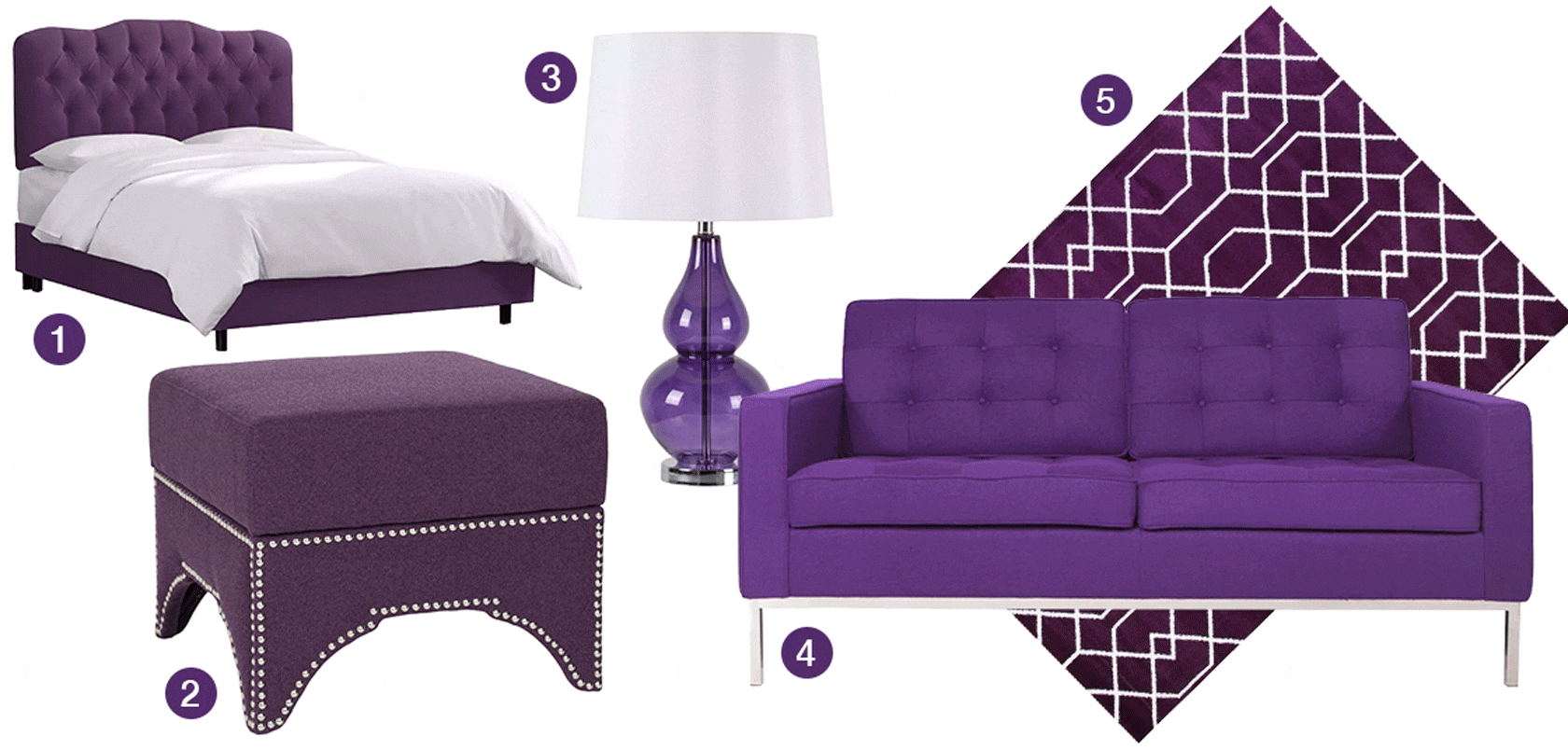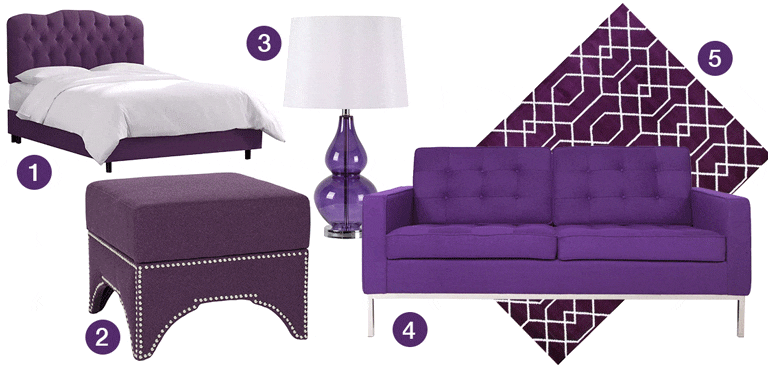 Taking Pinterest by storm, Pantone's newly released color for 2018 is energetic, provocative, and full of drama. This blue-based shade of purple recalls the memorable color made popular by cultural icons like Prince and David Bowie. Ultra violet pushes the boundaries of individuality, imagination, and non-conformity, with an unconventional tone that drives creativity. If you're not ready to commit a wall to this galactic hue, you can easily incorporate touches of ultra violet throughout your space with decorative accessories like throw pillows, table lamps, and wall art.
7. Scandinavian Pink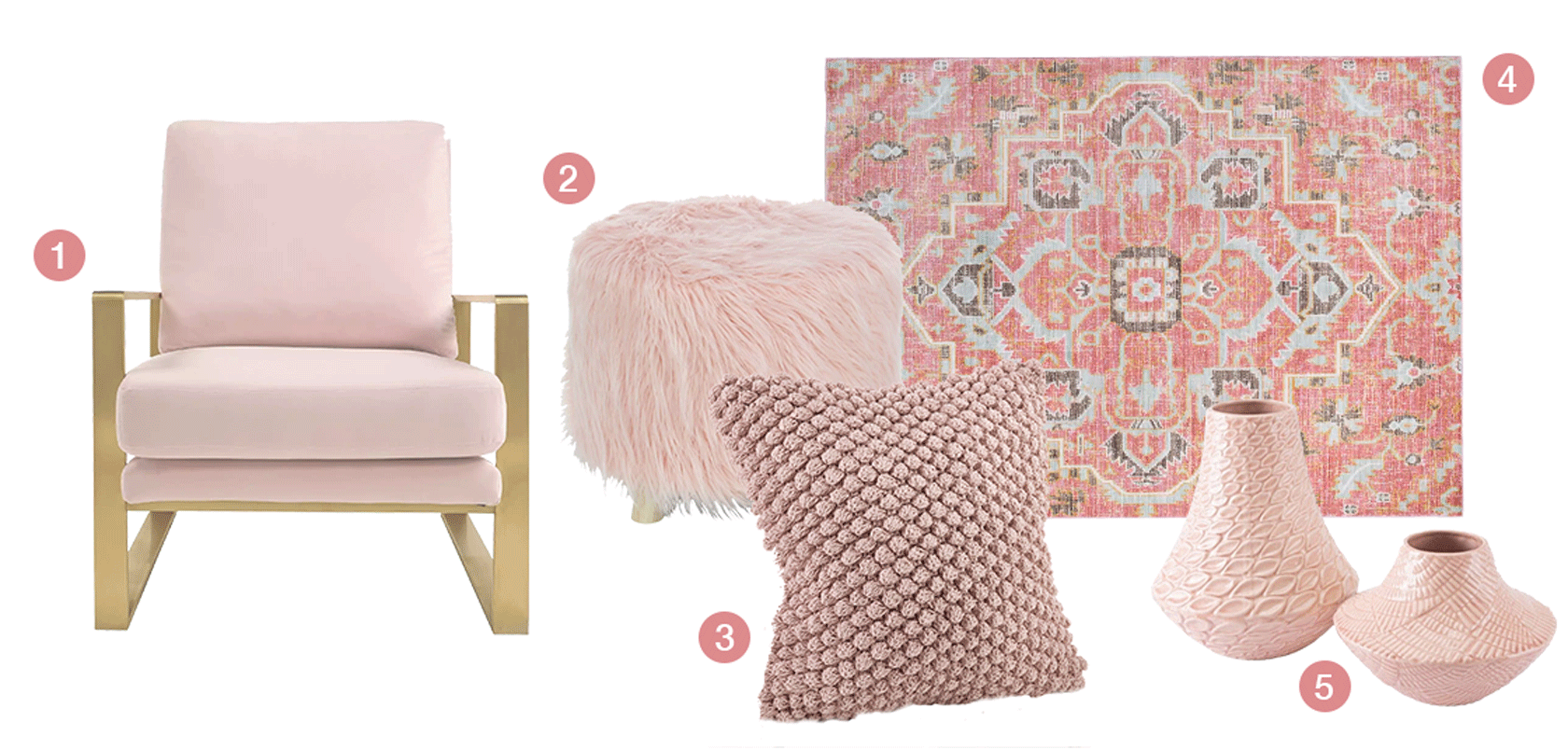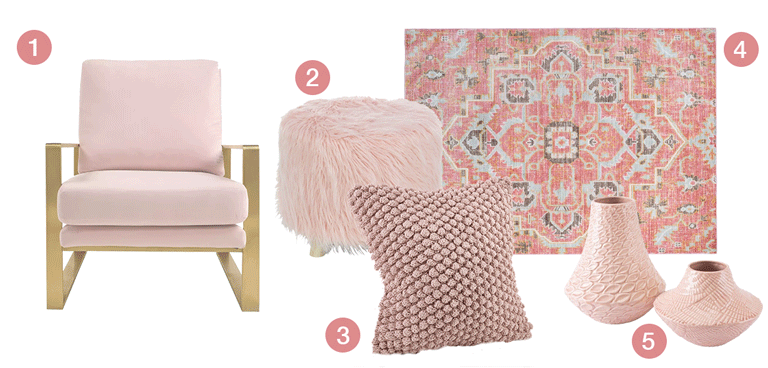 Say goodbye to rose gold and hello to Scandi pink. Soft, simple, and totally chic, this rosy hue is trending big for 2018. Bloggers, fashion gurus, and interior designers alike adore this muted, millennial tone. Easily incorporate this gorgeous shade of blush into your design with throw pillows, accent furniture, and decorative accessories, or go big with a stunning Scandi pink sofa.
8. Velvet Furnishings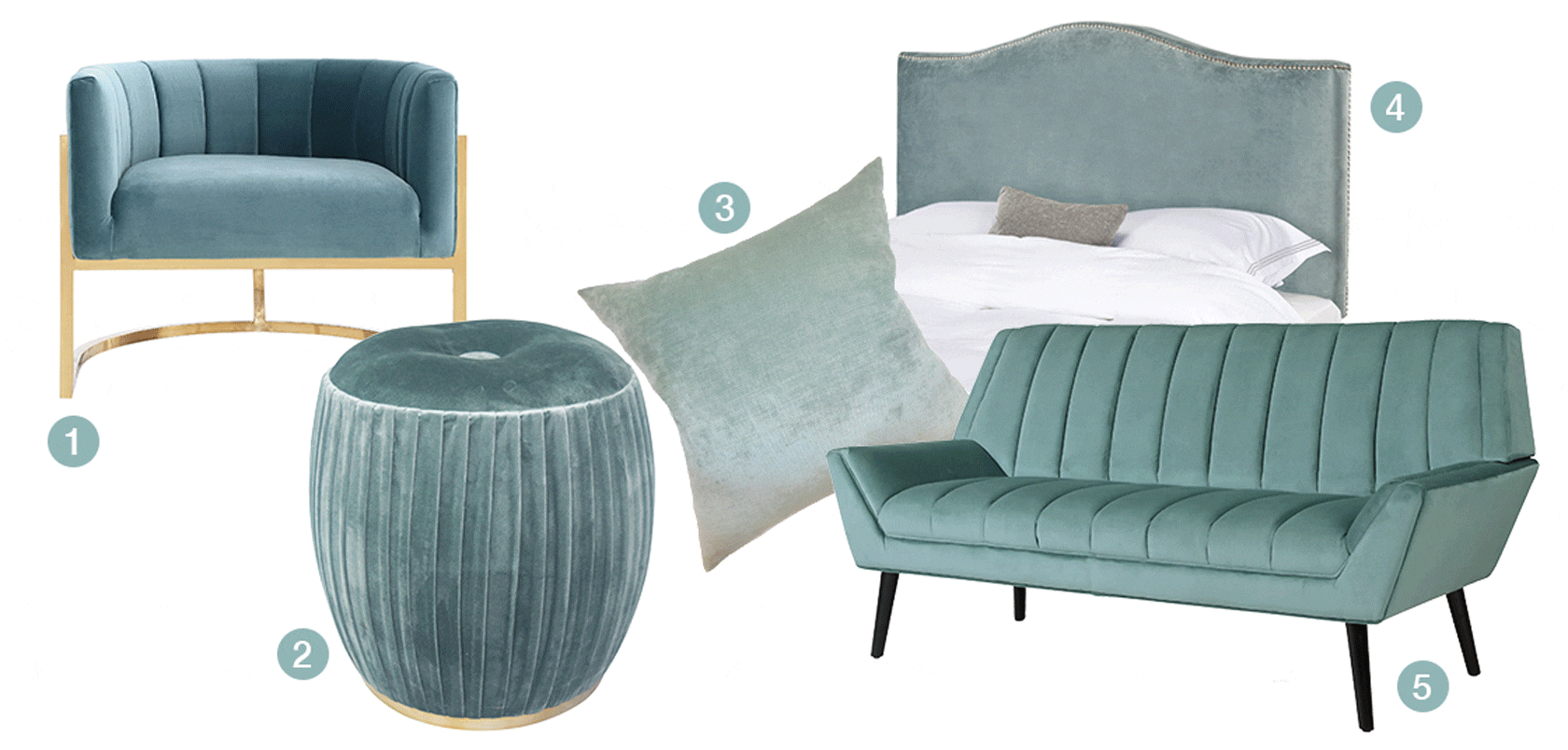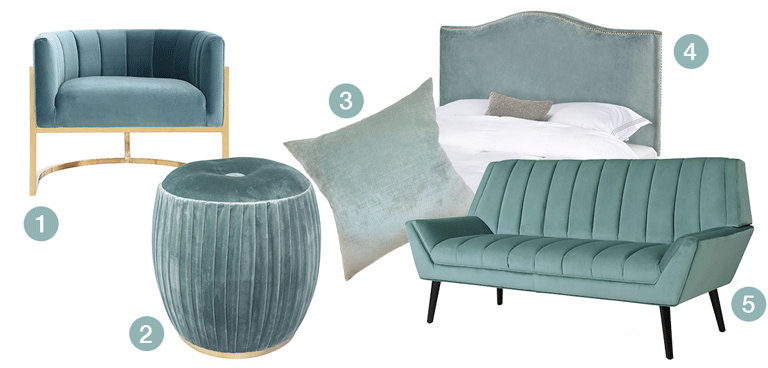 Among the design trends of 2017, velvet is back and hotter than ever in 2018. Bring this designer look home with accent chairs, heavy drapes, statement sofas, and even decorative elements like throw pillows or storage ottomans. For a trendier take on velvet, look for this textile in saturated pastel shades like soft pinks, blues, and greens, or go bold with jeweled tones for a richer, more luxe aesthetic.
9. Elevated Organics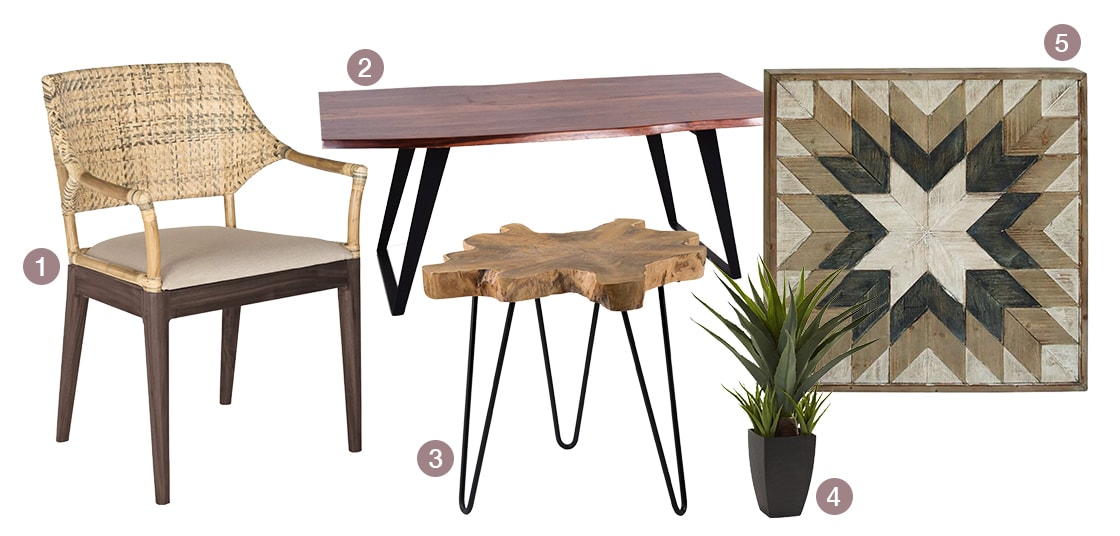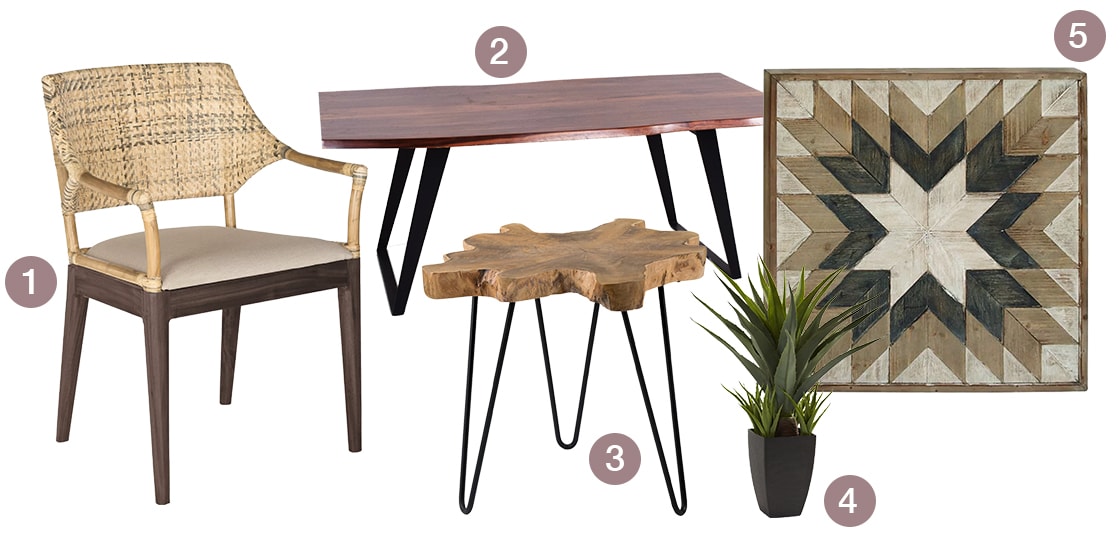 Furniture and accessories crafted from organic elements like natural wood and woven plant fibers are going to be especially popular among the home trends in 2018. Take the earthy look up a notch by pairing natural fibers, authentic wood, and potted plants with sophisticated furnishings like velvet sofas and mixed metals to create an upscale aesthetic. Live-edge wooden tables, jute rugs, and rattan dining chairs are easy to incorporate into any space and lend a fresh, natural note that wakes up your decor scheme.
10. Woven Textures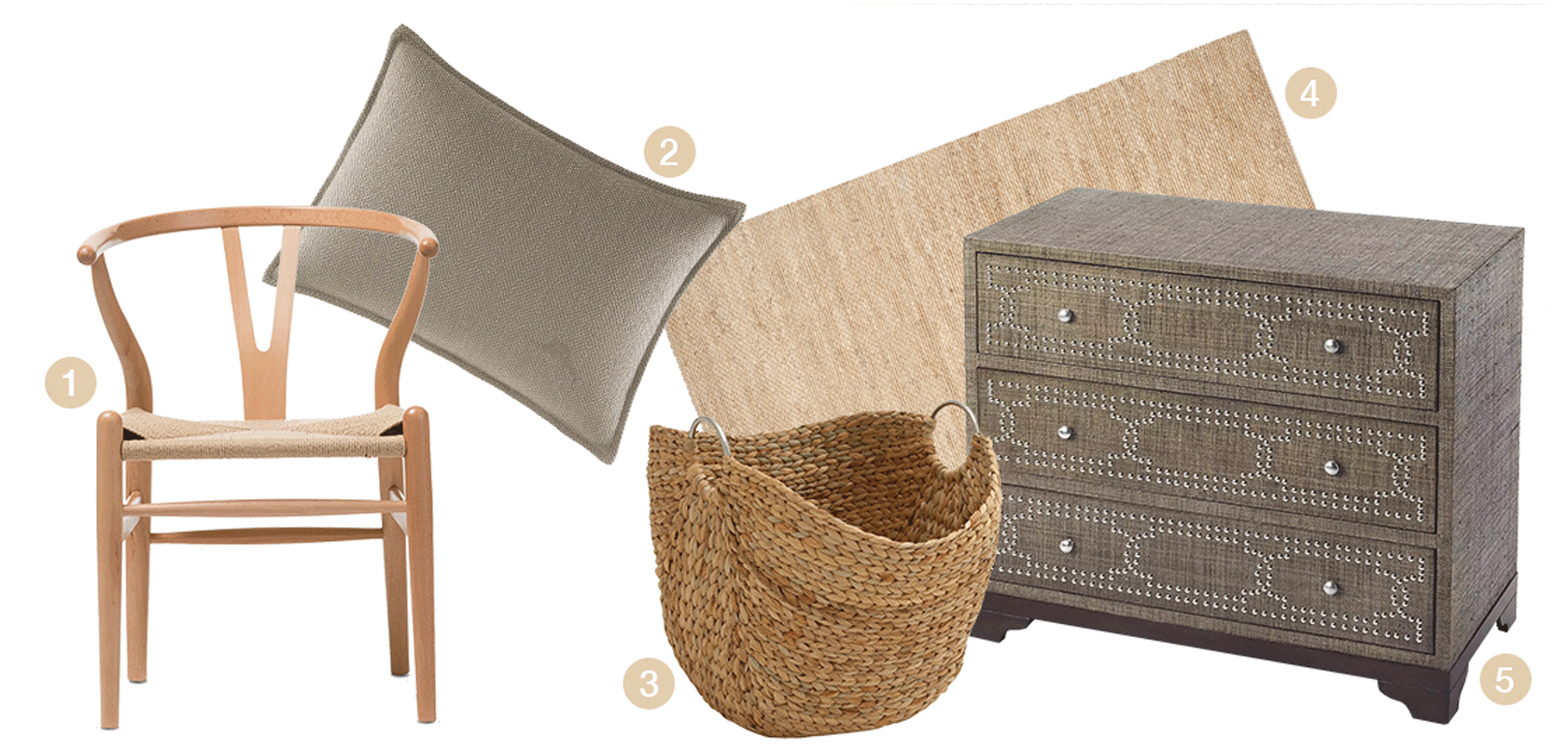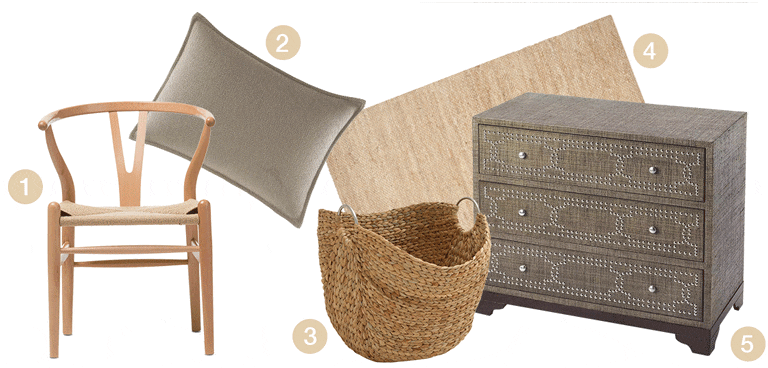 Woven texture is among the home trends we are loving for 2018. This versatile textile brings in a light, earthy feel that adds warmth to any space. Look for woven rugs in jute or sisal, pillows in raffia, or rattan furniture to add textural interest to your decor. Fill woven baskets with soft, knit throws to balance out the rough texture with a cozy element.