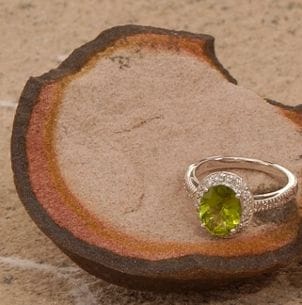 If you're looking for sparkle on a budget, consider cubic zirconia rings. Cubic zirconias are beautiful gemstones that show well in all types of jewelry. Sometimes abbreviated as CZ, a cubic zirconia is a synthetic diamond gemstone. Cubic zirconia jewelry is popular for its affordability, flawless appearance and versatility. These rings are lovely and stunning and come in many varieties, including stackable rings, cocktail rings, engagement rings, promise rings and big, beautiful solitaires.
Wearing Cubic Zirconia Rings:

Cocktail rings: Cocktail rings are fun and flirty, offering a dramatic statement to any outfit. Cubic zirconia cocktail rings are ideal because they offer a large, sparkling stone in an affordable ring. Cubic zirconia cocktail rings are available in many styles, including rings with one large CZ stone and rings with clusters of cubic zirconias. CZ rings may feature a variety of colorful cubic zirconias in a unique design. This CZ jewelry can be a demure, funky or hip jewelry option.

Stackable rings: Stackable rings are great pieces of CZ jewelry because you can collect a wide variety of rings to create different looks. Cubic zirconia stackable rings come in many styles. Stack several identical cubic zirconia rings for a dramatic, uniform look or mix and match different types of rings for visual texture. Stack a solitaire cubic zirconia ring with a few plain metal bands or group thin and thick CZ bands. Play with textures by mixing CZ rings with different band types and stone sizes. Mix sterling silver cubic zirconia rings with rose gold rings and yellow gold bands.

Solitaire ring: A cubic zirconia solitaire ring brings the beauty of this classic diamond style to a range of budgets. Cubic zirconia solitaire rings are wonderful engagement ring and promise ring choices and are often set into romantic platinum and gold settings. Beautiful cubic zirconia bridal sets are also available. CZ solitaire rings are also great for wearing on the right hand or as a cocktail ring.

Buy Cubic Zirconia Rings
Back to Guides Directory