by C.D. Crowder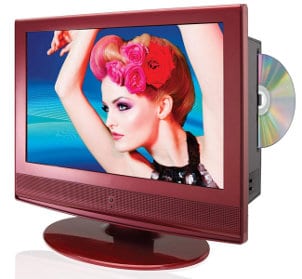 Shopping for a new TV doesn't mean emptying your wallet. High-quality, cheap televisions are available in all formats, including LCD and plasma TVs. By looking at brand names and other factors in televisions, you can save significantly. Consider a few of these tips as you search for your new cheap television and be sure to get the best deal and maybe even a few extras.
Shopping for a Cheap Television:

Refurbished brand-name TVs offer great savings. By shopping sales, you can purchase brand-name televisions cheaply. Many can be purchased cheaper than generic-brand televisions, and your friends never have to know the difference.

Generic-brand TVs. Generic-brand televisions are often very similar to brand-name models in quality and features. Names for plasma TVs and LCD TVs that are not as popular, don't have the name recognition or are new to the market often cost significantly less than popular brand-name TVs.

Accessories and video components. With the money you save buying an inexpensive television, you'll have money left over for accessories. You can use that money to enhance the rest of your home theater with a television stand, entertainment center, DVD or Blu-ray disc player, movies or even a video game console.

Cheaper televisions mean easier replacement. In the event something happens to your cheap television, such as a power surge or a fall, your replacement costs are lower than with an expensive television. Also, saving money on a cheaper TV allows you extra money to purchase extended warranties to protect you in case your TV needs repair.

Warranties and service plans. Instead of purchasing expensive televisions, purchase cheap televisions with a warranty. Warranties cover many common problems for the first six months to a year. These warranties are the same as those you would get with higher priced televisions.

Look for larger screen sizes. By shopping for a cheap television, you can afford to upgrade to a much larger screen size. If you shop carefully, you can wind up with a 42-inch TV for the price of a 32- or 36-inch brand-name TV.

Buy Televisions
Back to Guides Directory