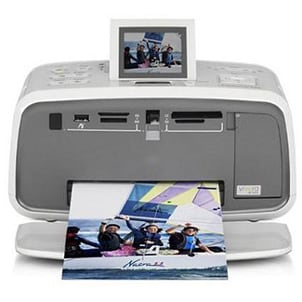 When it's time to replace that old ink cartridge, there are a few things you can do to get the most out of your next ink cartridge. If you own an HP printer, you may want to use HP printer cartridges for the best results. HP ink cartridges and printer ink have certain advantages when used in HP printers. Here are a few tips on choosing the right HP inkjet cartridges and printer supplies.
Replacing HP Ink Cartridges:

HP ink cartridges give you more pages. HP ink cartridges are specifically designed for use with HP printers. Depending on your printing habits, you can make the HP ink stretch further than printer ink that's not optimized for an HP printer.

Follow the instructions carefully. Following the instructions for replacing your HP ink cartridges can help you avoid damaging either the ink cartridge or the printer. Make sure to read the instructions thoroughly to avoid missing crucial steps or tips.

Don't touch electrical contacts. When you install an HP ink cartridge, you'll need to remove an adhesive strip that covers electrical contacts on the side of the ink cartridge. These contacts allow your printer to communicate with the ink cartridge. Oil, dust and static electricity from your skin can damage the electrical components on your HP ink cartridge, so be careful not to touch them.

Refilling can be risky. Manufacturers typically don't recommend that you attempt to refill ink cartridges. There actually is a good reason for this. Refilling an HP ink cartridge can damage the seal on the bottom of the cartridge, which prevents too much ink from leaking out and damaging your printer. Use a new HP ink cartridge and you can avoid any problems.

Recycle your old HP ink cartridges. When you're done with an old HP ink cartridge, you can recycle it. You can easily find locations to drop off your used cartridges, such as a grocery store or other recycling location.

Buy HP Inkjet Cartridges
Back to Guides Directory