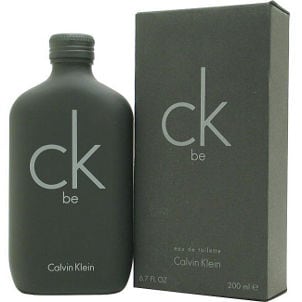 Created by iconic clothing designer Calvin Klein, Calvin Klein perfume remains true to the classic feel of Calvin Klein men's and women's clothing and shoes. With woody, floral and spicy fragrance notes, among many others, Calvin Klein makes it easy to find the perfume and cologne that suits you best. Read on for tips on purchasing Calvin Klein perfume as gifts for friends and family and for yourself.
Buying Calvin Klein Perfume:

Ask the recipient his or her preferences. Before purchasing perfume, gather a list of fragrances the intended gift recipient prefers or has worn. This will make it easy to see which scent notes they prefer. Calvin Klein Eternity, one of the most popular designer fragrances, is classified as a spicy perfume with a blend of patchouli, amber and exotic flowers. If your friend or family member likes more fruity or floral fragrances, you might consider CK One perfume instead of Calvin Klein Eternity. Find out whether he or she prefers subtle cologne or perfume before investing in designer fragrances.

Look for fragrances made separately for men and women. Some Calvin Klein fragrances, such as CK One perfume, are designed to be unisex, but most fragrances are created specifically for either men or women. Popular men's fragrances include Calvin Klein Obsession and Calvin Klein Eternity, while popular women's fragrances include Calvin Klein Euphoria and Calvin Klein Truth. Consider your spouse's clothing style and personality before purchasing men's fragrances. For women, look for women's fragrances that will complement her other beauty products, including lotions and body washes.

Know the difference between perfume and toilette sprays. Eau de parfum typically contains a higher concentration of perfume oil than eau de toilette spray although some eau de toilette sprays actually have a stronger scent than their eau de parfum counterparts. Usually, an eau de toilette spray of Calvin Klein Obsession, for example, would be less concentrated than a perfume or cologne. A light spritz of eau de toilette spray is perfect for an everyday fragrance while an eau de parfum will have a longer lasting scent, ideal for an evening out on the town.

Buy Calvin Klein Perfume
Back to Guides Directory