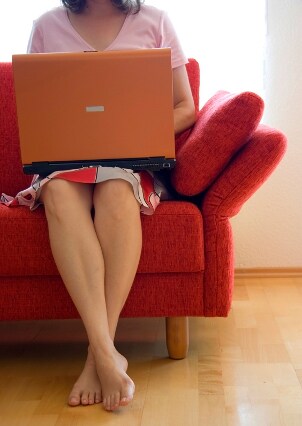 When you're searching for a good deal on a new computer, there are a lot of opportunities to save money. You can find cheap computers that will work well for you, even if they're not the newest models. Here are a few tips for deciding on a discount computer that will give you great features for less money.
Finding a Discount Computer:

Consider refurbished laptops and computers. Refurbished laptops are discount computers that have been marked down because they were demo models or returned soon after purchase. Refurbished laptops get new components, like RAM and maybe a new hard drive, and are tested before resale. Retailers are required to mark them as refurbished, though. Because of the perception of refurbished laptops, the price is deeply discounted.

Check out older discount computer models. After the first year that a computer is on the market, its value drops considerably. You'll find plenty of discount computers that are a year old or more. They still have decent specifications, but they're more affordable than the latest models.

Pick a discount computer with an older OS. When newer operating systems come out, machines bundled with the older OS are sold as discount computers. Check to see which operating system the computers are using. The discount computer price may be significant, and you can always upgrade the OS later.

Buy a discount computer without the monitor. If you're upgrading your old desktop computer, you can probably still use your old monitor. Look for discount computer packages sold without a monitor, mouse or keyboard. Those packages can save you some money.

Load a cheap computer with discount software. If you can find a discount computer without preloaded software, you can buy older versions of operating systems, office programs and other software to load onto it. Be sure to factor in the cost of that software when comparing a discount computer to a newer desktop or laptop.

Look for computers sold with accessory bundles. Along the way, you may end up buying computer accessories like webcams or ergonomic keyboards. As you shop, look for discount computer bundles that include some of the accessories you'll probably want later. You'll save a lot more money by bundling those accessories than if you were to buy them individually.

Buy Computers
Back to Guides Directory