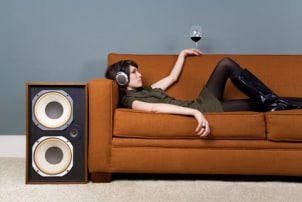 You do not need to be a professional designer to decorate your apartment like one. Easy home decor for apartments begins with assessing your layout and contending with space challenges. Add your favorite pieces in colors and patterns that catch your eye and your unique aesthetic will emerge. Use the following apartment decorating tips to make your apartment comfortable, beautiful and functional.
Apartment Decorating Tips:

Working with color: Most people begin with color when considering apartment decorating. However, many apartment dwellers face restrictions, such as appliances in outdated colors, wall-to-wall carpeting in bland neutrals or walls that must remain in the landlord's choice of paint colors. Work around these rules by placing decorative screens in front of neutral walls or hanging handmade rugs, tapestries or large wall art to give the walls color and texture. Arrange large area rugs on top of the wall-to-wall carpeting to work around bland flooring.

Choosing furniture: Set aside the bulk of your apartment decorating budget for a few focal-point pieces of furniture. A well-designed, colorful or eye-catching kitchen table, couch or bed makes the surrounding space seem more finished. For a sleek modern look, try neutral or natural shades, glossy finishes and streamlined hardware. Period pieces, antiques, heirlooms and repurposed items can lend your apartment an era-specific style, such as classic Victorian or retro 1950s. Many apartment decorators opt for the mix-and-match approach: a Formica table with diner chairs in the kitchen, a midcentury modern couch and low wooden table in the living room. That approach can create a striking eclectic decor.

Accessorizing: Functional and decorative accessories can give you a beautiful apartment makeover. Focus on lighting because many apartments have dark corners, forgotten negative space or fluorescent overhead lighting that flattens spaces and gives rooms a bland tone. You can keep the look easy and flexible by using floor and table lamps. For a festive look, try party lights in windows or suspend paper or silk lanterns over your kitchen table or bed. Mirrors can add depth to a room. Try one over a mantel, across from a large painting or in a narrow hallway. Keep window coverings light and adjustable to maximize the amount of natural light that enters your apartment. Supplement limited closet space with floating or open shelves lined with decorative storage solutions.

Buy Home Decor
Back to Guides Directory