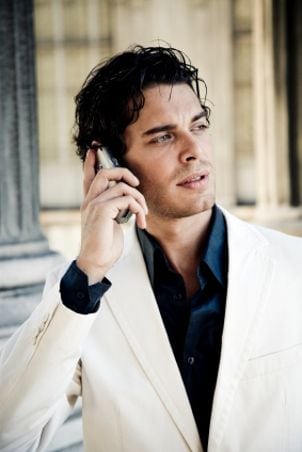 When it comes to men's fashion, sportcoats have become accepted as both casual and formal wear. If you need to dress up and are unsure how to dress, the following information can help you find a look that is appropriate. Whether you have a meeting, party or date, you can be presentable and find a timeless sportcoat that complements any wardrobe.
Choosing Sportcoats:

The fit of the sportcoat is important for a polished or casual look. It should fit flat and smooth across the shoulders without creasing or bulging. The lapels should hug your chest, and the collar should be smooth around your neck. The sleeves of the sportcoat should reach to about the intersection of your wrist and thumb bone, and the length in the back should hang down just far enough to cover your bottom.

A sportcoat is made to be worn independently of any specific outfit. It is not required to match your pants, and sportcoats can be worn with any pants you choose, from jeans to dress pants. It is better to not try to match the fabrics exactly.

Sportcoats are either single-breasted, or double-breasted. The single-breasted style is more common and works well for any occasion. Buttons may be fastened or unfastened. Double-breasted sportcoats are more formal and work best on tall men. The buttons of a double-breasted sportcoat should be fastened at all times.

Traditionally, the coats were fashioned from sturdy fabric, such as woolen tweed or houndstooth. Today, linen sportcoats are popular, as are as men's sportcoats made from silk, polyester-wool blends and cashmere. Corduroy, plaid and microfiber suedes are also common fabrics for outerwear.

A sportcoat can be worn to a concert, an interview, dinner or a casual event. Men's ties and dress shirts, paired with nice slacks or trousers, can dress up the coats. For a polished look, patterned socks can be worn with dress shoes. Vests can add a sophisticated touch, too. For a casual night out, add a T-shirt, jeans and sneakers.

Choose materials that are approriate for the season. Wear cotton in the fall, linen in the summer and wool or cashmere during the winter. Warmer weather calls for tan colors, while black and navy suit cooler weather well. Grey or brown patterns are safe to wear with just about anything.

Buy Sportcoats and Blazers
Back to Guides Directory