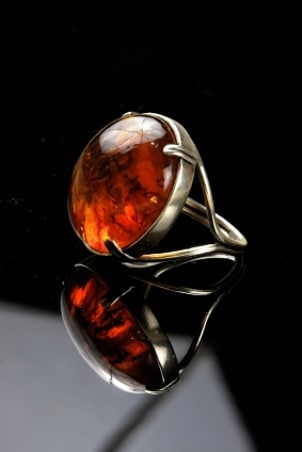 Celebrate historic style by collecting antique jewelry. Estate jewelry will add a lot of fashion and value to your collection while giving you something eye-catching to wear with your eclectic wardrobe. Antique jewelry can be very valuable, but how do you choose the most collectible pieces for your personal assortment? How do you know which pieces of vintage jewelry will give you the most return for your investment? Look for a few key elements when shopping to find the jewelry that will be just right for you and your wallet.
Choosing Antique Jewelry:

Shop by metal type: When you invest in a piece of antique jewelry, you want to be sure that it will hold its value for a long time. The most collectible pieces of antique jewelry are made of gold, platinum, and sterling silver. Gold-plated vintage jewelry is also an affordable option. Gold estate jewelry is stylish and durable. White gold antique jewelry is available, but yellow gold is slightly more common in antique jewelry. Platinum is a very popular metal in estate jewelry. Pure platinum rings, bracelets, earrings, and necklaces are very valuable.

Carefully select gemstones: Many pieces of antique jewelry are decorated with valuable gemstones. To choose the most collectible pieces of antique jewelry, look for authentic gemstones. The most valuable gemstones are the precious gems. The four main precious gemstones are diamonds, emeralds, rubies, and sapphires. Semiprecious gemstones are also very attractive in vintage jewelry. Some of the more popular semiprecious gemstones are aquamarine, topaz, citrine, garnet, and turquoise.

Look for style: Antique jewelry is available in a wide assortment of styles. You may gravitate toward one specific time period or choose only ornate pieces from a variety of decades. When shopping for estate jewelry that will hold its value, try to select pieces that go well with current fashion trends. Jewelry that is easy to wear and pair with modern rings, watches, and necklaces are also good choices. Create your own special collection of antique jewelry with pieces in similar fashion families.

Buy Estate Jewelry
Back to Guides Directory