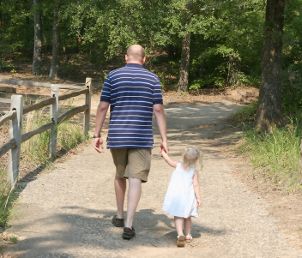 When you're running, walking, heading to the office or going out on the town, you need the right shoes for the occasion. Both men's shoes and women's shoes come in various styles, fits, colors and sizes, so you have plenty of options available for your personal tastes. Read on for tips on buying shoes that fit your style and your life.
Buying the Right Shoes:

Buy athletic shoes for comfort and casual wear. One of the most important aspects of buying shoes is finding comfortable, well-fitting shoes, and men's athletic shoes and women's athletic shoes fit the bill. When you're purchasing men's athletic shoes, look for styles made with breathable mesh, durable soles and rubber grips for traction. Women's athletic shoes with cushioned soles, sturdy heels and easy-to-clean uppers are ideal for any woman on the go. For casual shoes that are less sporty, look for slip-ons made of cotton or canvas that go well with jeans or shorts. Flats are also a good choice for casual shoes.

Purchase dress shoes for work. In a formal office environment, heels and men's dress shoes are necessary for making a good impression. Heels don't have to be boring and generic, however. Find women's shoes made from leather, vinyl, suede or satin to dress up a conservative skirt and blouse for work. Look for men's dress shoes with stitching or detailing, suede patches and shiny buckles or hardware for a sophisticated look at the office. Buy men's shoes that can be polished or shined to make a powerful statement in a business transaction or meeting.

Grab boots for a bold look. Women's boots can add either elegance or casual comfort to any outfit, as can men's boots. To dress up a skirt or skinny jeans, buy a tall pair of women's boots, such as riding boots or heeled boots, made of leather or vinyl. Add a pair of low men's boots to bootcut jeans or dress pants for a classic look that will also keep your feet warm during chilly autumn and winter months.

Buy Shoes
Back to Guides Directory