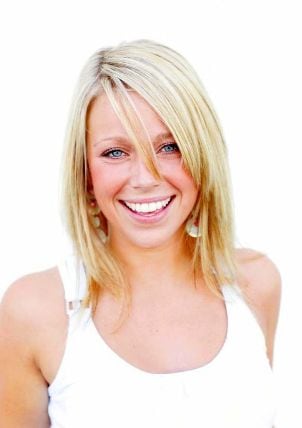 A smile can be powerful, so make yours shine with teeth whitening kits and supplies. There are many options for making your teeth whiter, including teeth whitening gels, teeth whitening trays and teeth whitening strips. These teeth whitening kits make it easy to achieve a killer smile at home, saving you an expensive visit to the dentist. No matter your budget or time limit, you can find teeth whitening trays and other teeth whitener products that work for you. Read on for tips on buying teeth whitening kits.
Buying Teeth Whitening Kits:

Find whitening toothpaste for gradual whitening. Before you use teeth whitening kits, why not brighten your smile with a whitening toothpaste? Look for a formula with peroxide or baking soda, which will remove surface stains from your teeth. Whitening toothpaste will not give you dramatic results because it does not stay on your teeth long enough to bleach them, but it will whiten teeth by keeping them clean and getting rid of food stains.

Buy teeth whitening gels for a quick fix. Teeth whitening gels are usually used with trays that fit over your top and bottom teeth, but they also come in the form of a teeth whitening pen, which can be applied directly to your teeth. Teeth whitening pens and teeth whitening trays contain either hydrogen peroxide or carbamide peroxide mixtures, which bleach both the enamel and the dentin layer. Look for flexible trays that fit well over both the front and back of the teeth and will not slip inside your mouth for an effective teeth whitener.

Purchase teeth whitening strips for easy use. Teeth whitening strips, which include thin, clear plastic strips coated with a hydrogen peroxide gel, will whiten your teeth over a week or two-week period, depending on the concentration of the whitening gel. Look for strips you apply twice a day for quick, easy-to-see results, or buy teeth whitening strips that dissolve after they whiten teeth for a convenient method you can use anywhere. Depending on the sensitivity of your teeth, you can pick a kit that will give you visible results after just a few days, or one with a lower concentrate of hydrogen peroxide that won't irritate sensitive mouths.

Buy Teeth Whitening Kits
Back to Guides Directory