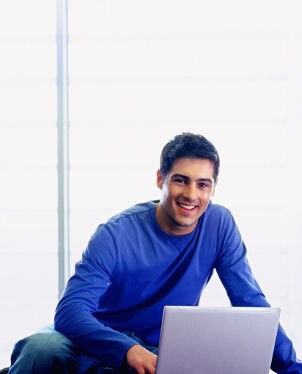 Whether you're looking for stylish men's dress shirts for the office or men's polo shirts for a casual weekend with friends, you need shirts that fit you well and also fit your personal style. Read on for tips on buying men's shirts for every occasion.
Buying Men's Shirts:

Buy polo shirts for casual wear. While they are traditionally worn for golf and tennis, men's polo shirts are comfortable and versatile enough to wear with jeans or shorts for attending a sporting event, hanging out at home or going out to dinner with family. For a good fit, buy shirts that are loose enough in the sleeves and chest area so you can stretch and breathe easily. Striped polos are traditional and will give you a sporty look, but solid polos are also classic men's casual shirts and look great paired with a comfortable hoodie or blazer for extra warmth. Find men's shirts in flattering colors, such as navy blue, red and hunter green, for shirts that go well with everything.

Stock up on quality dress shirts for work. If shirt-and-tie is the required dress for your office, a good collection of men's dress shirts is important. Since you'll be wearing men's white shirts most of the week for at least eight hours a day, purchase shirts that fit loosely in the neck area, armpits, chest and wrists. Make sure you can comfortably wear a tie and suit jacket over men's white shirts and look for colored and striped styles to dress up a bland wardrobe. For extra comfort at work, look for men's cotton shirts with stiff collars and cuffs. Wrinkle-resistant men's cotton shirts are also a good bet for the office.

Purchase T-shirts for everyday wear. White and solid-colored men's T-shirts are perfect for lounging at home, working outside or going to a game or concert with friends. Find fitted men's T-shirts you can layer beneath button-ups or sweaters for a crisp look. Look for looser men's casual shirts you can pair with jeans, twill pants and sneakers. Men's short-sleeve shirts are also great for layering under blazers or hoodies for chilly days or nights. Look for vintage men's short-sleeve shirts with your favorite band on them to pair with classic jeans and an athletic jacket for a laid-back look.

Buy Men's Shirts
Back to Guides Directory