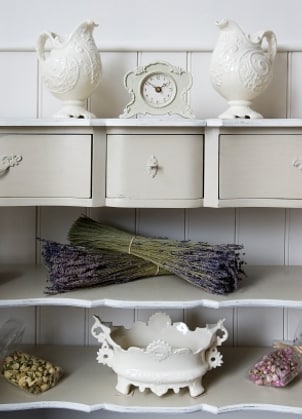 Keep track of the time in every room when you buy clocks for your home. Whether you want oversized wall clocks for your living room or alarm clocks in the bedroom so you wake up in time for work, you're sure to find the clocks that fit your style. Read on for tips on buying clocks for your home.
Buying Clocks:

Pick a statement-making clock. When you want to make a great impression on guests, friends and family who come to your home, decorative clocks hung in your entryway or living room will do the trick. Large rustic wall clocks with large numerals and faces will complement a shabby chic decor, while modern clocks with floating numbers and a monochromatic color scheme will look great in a living room decorated with angular chairs and simple furniture. Make sure that the decorative clocks you choose don't overwhelm your other home accessories. An oversized retro clock will look best on an empty wall uncluttered with other art pieces or photographs.

Choose table clocks for a cozier setting. Make friends feel at home when you add a few table clocks to your family room or even your dining room. A boring side table gets new life from a funky round table clock, and glass table clocks can add elegance to even the most laid-back room. Of course, these clocks don't have to be limited to tables; place your favorite traditional or retro clock on a floating shelf for an interesting look. These small timepieces can also dress up benches and shelves in the hallway or add a unique touch to a bathroom cabinet. Don't forget about your fireplace, either; a wooden mantel clock with Roman numerals and a pendulum can give your family room an old-fashioned feeling. You can also display a mantel clock in a hutch or curio if you don't have a fireplace.

Buy atomic clocks for precise time. Never be late for an appointment again when you mount atomic clocks in your kitchen or another high-traffic room. Considered to be among the most accurate timepieces, atomic clocks are used for GPS navigation and Internet synchronization, too. Many of these modern clocks can also be used both indoors and outdoors.

Put digital clocks in your bedroom. When it's important to be on time for work or school, you'll want to place digital clocks where you can easily see them. Look for styles that include radio alarms so you're sure to wake up, or buy digital alarm clocks with an MP3 dock so you can set up custom playlists for a wakeup call. Digital clocks with bright displays are especially helpful in the early morning hours.

Buy Clocks
Back to Guides Directory