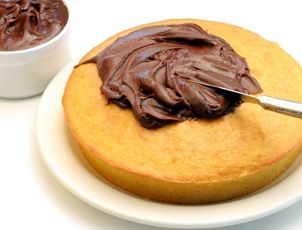 When you're making a birthday cake for your daughter or celebrating an anniversary with a homemade cake, you need quality cake decorating supplies that produce incredible results each time you use them. It's easy to create a stunning wedding cake or a beautiful confection to impress guests when you have the right cake and food decorating tools and cake decorating techniques at your fingertips. Read on for tips on purchasing cake decorating supplies you can use on many different occasions.
Buying Cake Decorating Tools:

Start with spatulas and spreading tools. When you want to achieve smooth, sleek cake icing, spatulas and long stainless steel knives are among the best cake decorating tools you can buy. Look for a fondant ribbon cutter to create a professional look and purchase a flat-bladed cake decorating knife to smooth edges as part of your cake decorating equipment.

Buy piping tools for uniform icing. Look for a cake-tip set or collection of piping bags to create a traditional whipped icing look or add texture to a themed cake. These cake decorating tools will allow you to easily write words and phrases on a special birthday or anniversary cake, and they also give cake icing a fancy appearance.

Look for stencils and molds. No collection of cake decorating equipment would be complete without a few stencils and cake decorating molds that allow you to create precise shapes and designs. When decorating a cake, use templates and food-safe stencils to cut out letters and words from fondant. Pour cake batter into cupcake molds or bread pans for other cake ideas. Use cookie cutters to form a simple cake decoration and look to the holiday cookies you make each year for similar cake decorating tips.

Purchase many different sizes of cake pans. Decorating a cake is both fun and challenging when you combine various shapes into one cake, especially if you're creating a castle-shaped dessert or using a similar cake decoration. Use multiple square cake pans to build a stack of "gifts" with wide "ribbon" fondant or style round cakes to look like vintage hatboxes for other cake ideas. Cake decorating tips include piping floral accents or creating swirl embellishments and monograms for advanced cake decorating techniques.

Buy Cake and Food Decorating Tools
Back to Guides Directory