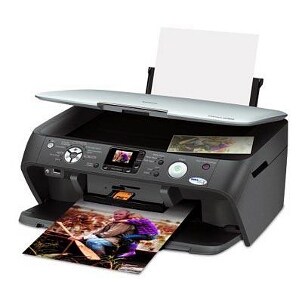 If you are considering purchasing a printer for your business or home office, you may find yourself overwhelmed by all of the makes, models and features on the market, not to mention the price tags on them. Although an office printer can be a major investment, buying one will likely save you money over constantly running to a print shop. Even in this age of the so-called paperless office, a printer is a necessity for sharing information and maintaining files. Combination printer copiers include multiple functions; they can act as a printer, copier, scanner, fax machine and even email center. So, consider your requirements when shopping for a printer.
Buying an Office Printer:

Be aware of your usage. Before you actually buy a printer or combination printer/copier, take notes regarding how much your office prints on a monthly basis. You may even want to log the amount of copies you would have made, if you do not currently have a printer/copier on site. If you make only a handful of copies every month, you can probably get by with a regular printer that has a printer feature. On the other hand, if you need hundreds or thousands of copies every month, you should probably buy a more durable, professional model.

Take speed into account. The amount of copies you need will help determine the printer speed you require. If you want to buy a printer for an office with several people who may need to make prints or copies within a short span of time, choose a high-speed printer/copier model. Conversely, if you only need a copy or two now and then, a smaller, slower personal printer should be sufficient.

Consider whether color is a necessity. Many printers can create high-quality color copies, while others only print black and white pages. If you need to make copies of color brochures, charts or other multicolored items, opt to buy a color printer. If the bulk of your copy jobs consist of standard documents, you can save money if you buy a black-and-white printer and send special color jobs out to a professional printer.

Look at the other features offered in a printer/copier. If you are also in the market for a scanner, printer or fax, look for one of the numerous printer/copiers that have multiple features. You can also buy a printer/copier with a built-in stapler, collator and other timesaving characteristics.

Research future expenses. When you are deciding which printer to buy, you will want to look at the cost of purchasing and maintaining it. Even if two printers are similarly priced, the cost of supplies, such as toner or fusers, may vary greatly. Buy a printer that requires affordable and easy-to-locate supplies.

Buy Printers
Back to Guides Directory